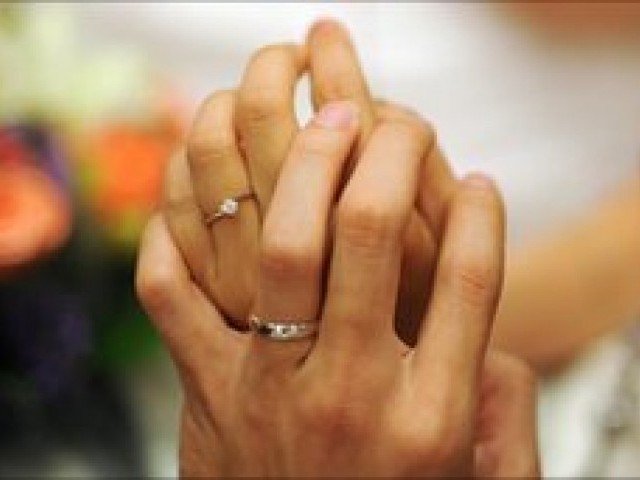 ---
KARACHI: Nearly 72 per cent girls in Sindh are married before they turn 18, and this phenomenon is no longer restricted to rural parts of the province.

Experts discussed the taboos associated with early marriages at a two-day conference, conducted by the Rutgers WPF in consultation with NGO Hands, titled 'Enhancing the Role of Media in Eradicating Child Marriages in Sindh' on Monday. Child marriages happen as frequently in cities, such as Karachi, as well, revealed Sindh Minister for Women Development Tauqeer Fatima Bhutto.

Bhutto's department has signed a MoU with Hands to highlight the issue. The first seminar of the series was conducted in Hyderabad and the third would be held in Sukkur.

"The media highlights political and criminal issues but has less space for social issues," pointed out Sindhi writer and intellectual Jami Chandio.




Bilquis Rehman of Hands said that the facts and figures highlighted that early child marriages, of both males and females, were very common in Jacobabad and Matiari districts. "Jacobabad is a district dominated by tribal men. The issue of 'piri-muridi' is also common in Matiari."

Rehman pointed out that there are strict checks on getting national identity cards or driving licences on time, "but there are no restrictions on child marriages and no one even asks if the bride is physically and mentally mature enough".

Chandio explained that most people in rural areas believed that marriage was a fundamental religious obligation. "Parents also think their daughters are an economic burden, and there is a lack of research on the issue as well."

Dr Tausif, the chairman of the department of mass communication of the Federal Urdu University of Arts, Science and Technology, said that a woman is given secondary status in our society.

"When the British imposed bans on early marriages, Muslim leaders of the time and some Hindus also opposed it. But Quaid-i-Azam Muhammad Ali Jinnah supported it."

The speakers and participants demanded the law makers of Sindh Assembly to make legislation as soon as possibly as the issue could be tackled easily.

Published in The Express Tribune, January 22nd, 2013.
COMMENTS (9)
Comments are moderated and generally will be posted if they are on-topic and not abusive.
For more information, please see our Comments FAQ