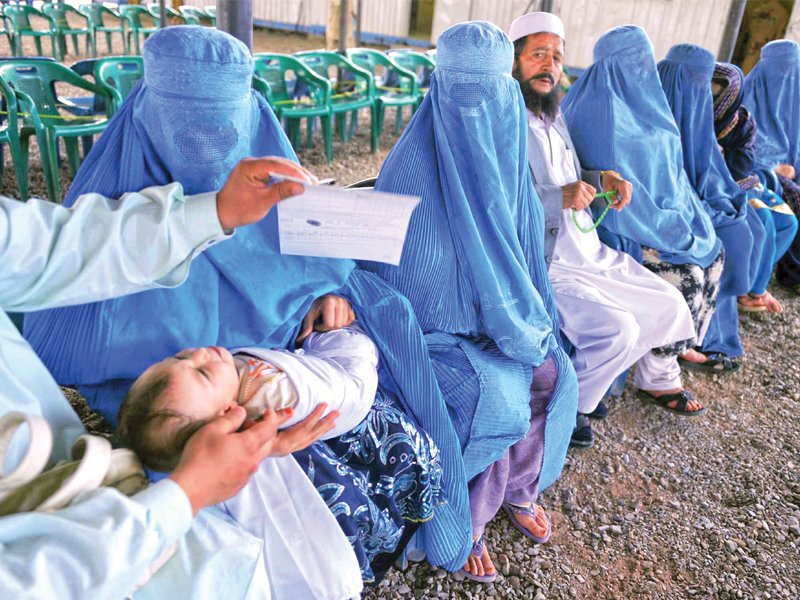 ---
PESHAWAR:



Afghan refugees say they continue to be harassed by police in the provincial capital although their legal right to stay in Pakistan has been extended to June 30.




Fazal Wahab has lived in Shamshatu, suburban Peshawar for the last 30 years in a refugee camp.  He alleges that in spite of the legal extension, refugees are often forced to bribe the police to avoid trouble.

According to Wahab, even those with necessary documentation have to shell out graft to steer clear of problems with law enforcement personnel.

"The police insist we give them Rs2,000 to Rs2,500. We show them our ID cards but they say we still have to pay. If things continue like this, we will have no option but to sit at home."

"I got slapped on the face by a police officer near Ring Road Bridge when I refused to pay him after showing my registration documents," said Wahab. "We are poor and do not have enough money to pay bribes. I showed my ID card but the police official said I have no right to move around freely."

Many Afghan refugees said both their consulate general and the UN office in Peshawar do not look into the growing number of police harassment cases in Peshawar.

"It's become increasingly difficult to live in a city where I have spent 25 years of my life. Police chase Afghans everywhere they go and I cannot continue my work under such conditions. I am worried every time I leave the house," said Alam Gul.

Gul is originally from Kandahar and lives in Zanday Camp, Shamshatu. There are roughly 25,000 families living in the five camps in Shamshatu –Zanday, Meara Kachoray, Baghwanan, Shamshatu and Khalis.

"A few days ago, the police arrested me when I was going to the Karkhano Market to meet my relatives. I showed them my registration card but they still took me to the station and released me after taking Rs2,000," he complained.

There are approximately 1.65 million registered Afghan refugees in Pakistan at present, according to Dunya Aslam Khan, a spokesperson for the United Nations High Commissioner for Refugees (UNHCR) in Pakistan. She said around one million of the refugees in Pakistan are living in Khyber-Paktunkhwa (K-P).

An official at the Commissionerate Afghan Refugees, Peshawar who wished to remain unnamed, said it has become a standard practice of the police to demand bribes from Afghan refugees. "Without money, these Afghans are harassed," he added

District Peshawar Assistant Commissioner Habibullah Arif told The Express Tribune that he has not received any complaints from refugees regarding police aggravation or bribery.

He blamed the refugees for bribing the police. According to Arif, refugees give their money to the police at will, which makes them an easy target.

"The government has termed their stay legal so why are they giving them money without any reason?" he asked.

He suggested that refugees should not bribe the police and should register their complaints at the Commissionerate office instead.

Earlier this month, the Pakistani government extended the validity of Proof of Registration Cards (PoR) issued to Afghan refugees by the National Database and Registration Authority (Nadra) till June 30, 2013.

The K-P government was directed by the States and Frontier Regions Division to provide all standard facilities to refugees with valid PoR cards and to ensure they would not be hassled.

Published in The Express Tribune, January 22nd, 2013.