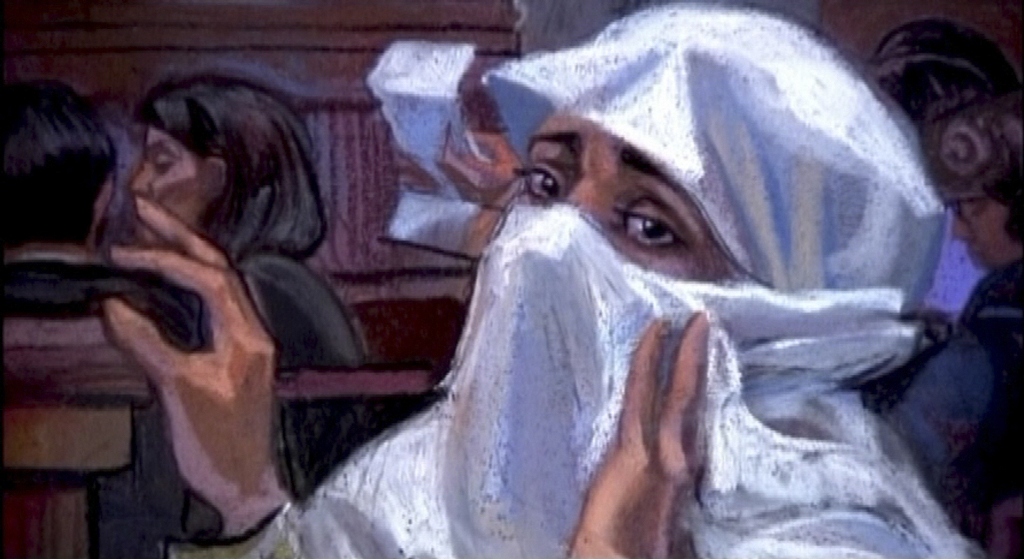 ---
NOUAKCHOTT:



Gunmen in Algeria want to swap American hostages they are holding for Pakistani Dr Aafia Siddiqui and Egyptian Omar Abdul Rahman known as the Blind Sheikh, who are jailed in the United States on charges of terrorist links.




The ANI news agency quoting sources close to Mohktar Belmokhtar as saying on Friday that the abductors, who are also holding other Algerian and foreign hostages, have also demanded negotiations for an end to French intervention in Mali.

Veteran Islamist fighter Belmokhtar, a one-eyed Algerian jihadi with al-Qaeda ties, has claimed responsibility for launching Wednesday's attack.

ANI said Belmokhtar, in a video that would be distributed to the media, proposed that "France and Algeria negotiate an end to the war being waged by France in Azawad" (northern Mali).

He also proposed "exchanging American hostages held by his group (the 'Signatories in Blood')" for Egyptian Omar Abdul Rahman and Pakistani Aafia Siddiqui, who are jailed in the United States on charges of terrorist links.

Abdul Rahman, the spiritual leader of the radical Jamaa Islamiya group, was convicted in 1995 for his role in a 1993 attack on the World Trade Centre in New York City, in which six people were killed.

He is serving a life sentence for the attack in which hundreds more people were injured when a truck bomb was detonated in the building's garage.

Abdul Rahman, known as the "blind sheikh," was also convicted of plotting to bomb other New York targets including the United Nations and a plan to assassinate ousted Egyptian president Hosni Mubarak.

Mubarak's successor, President Mohamed Morsi, said earlier this month he will urge US President Barack Obama to free Abdul Rahman, during a visit he is due to make to the United States later before the end of March.

US won't negotiate with 'terrorists'

The United States said Friday it would not strike deals with "terrorists" after gunmen who seized hostages at a remote gas field in Algeria proposed a swap for prisoners.

"The United States does not negotiate with terrorists," State Department spokeswoman Victoria Nuland told reporters when asked about the proposal, declining further elaboration.

US Secretary of State Hillary Clinton said Friday that hostages' lives were in danger in the "extremely difficult" ongoing crisis in Algeria, urging maximum care to ensure their safety.

Clinton, who offered condolences over an unspecified number of deaths at the remote Saharan gas field, said that she spoke Friday with Algerian Prime Minister Abdelmalek Sellal to press for the safety of US and other hostages.

"He made clear that their operation was still ongoing, that the situation remained fluid, that the hostages remain in danger in a number of instances," said Clinton, speaking several hours after her telephone talks with Sellal.

"This is an extremely difficult and dangerous situation," she told a joint news conference with Japanese Foreign Minister Fumio Kishida.

"The United States extends our condolences to all the families who have lost loved ones in this brutal assault and we remain deeply concerned about those who remain in danger," she said.

While stressing that the Islamist gunmen and not the Algerian authorities were to blame for the kidnappings, Clinton said: "Utmost care must be taken to preserve innocent life." 

Published in The Express Tribune, January 19th, 2013.
COMMENTS (5)
Comments are moderated and generally will be posted if they are on-topic and not abusive.
For more information, please see our Comments FAQ