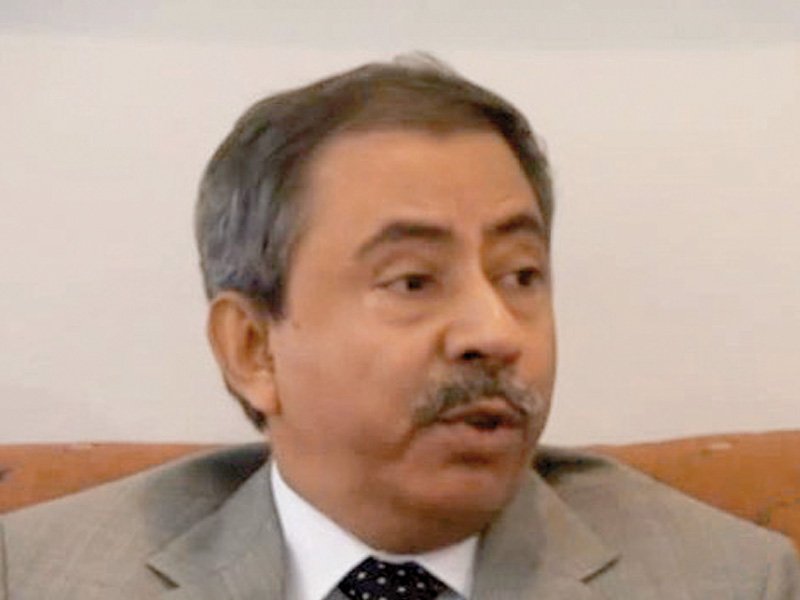 ---
KARACHI:



Pakistan's gas crisis – which has forced the shutdown of factories, caused sporadic street protests, and created chaos at CNG pumps – will ease by next winter, says a senior industry executive.




"It cannot get any worse than this," Asim Murtaza Khan, the managing director of Pakistan Petroleum Limited (PPL), said in an interview with The Express Tribune. "I am not saying that the gas shortfall will decrease, but there will be enough additions to stop the situation from getting uglier," he stated.

Natural gas is the most-consumed fuel in the country, used to run everything from factories, stoves and cars. The fuel's demand stands at 6.2 billion cubic feet per day (bcfd) whereas supply comes to just about 4.2 bcfd.

Khan's optimism relies on untapped resources in mature fields, from where around 100 million cubic feet per day (mmcfd) is expected to be added in the coming months. This addition will come from the Tal, Nashpa, Kunar Paseki Deep and PPL-operated exploration blocks in Sindh, like Serani and Gambat.




However, Khan says that importing gas has become imperative. "There is no way we can meet all the demand from indigenous sources. We must import."

Expansion problems

Most of the country's gas is extracted in Sindh, but large tracts of prospective areas remain unexplored in Balochistan and Khyber-Pakhtunkhwa, where petroleum industry officials have been attacked in the past.

In Sui, the country's oldest and second-largest gas producing field, PPL runs schools and hospitals in the area, and pays soldiers for protecting its installations from insurgent attacks.




"The money that we have put in for corporate social responsibility and security is immense. And yet there is resentment."

Shale gas policy in offing

PPL, along with Austrian and Italian petroleum companies, is working on a pricing mechanism which will make the exploration of shale gas feasible, Khan said.

"There might be a lot of potential for shale gas, but we don't have data. The last survey was done in the 1980s. We are trying to compile that data first," he said.

Last year, PPL engineers drilled out a sample from the Hala Block. The 18-metre long core is being tested by experts in Houston, USA, to examine the potential for shale gas exploration.

Financial woes

PPL is one of the worst-hit victims of inter-corporate circular debt, which continues to bog down the energy supply chain of the country.

"We have around $300-350 million stuck in debt. Imagine what we could have done with that money. It would have spurred exploration activity," Khan said.

With government being its largest shareholder, PPL is also obliged to pay out cash dividends on a regular basis – something that has to be stopped once the company starts hitting oil and gas discoveries.

"Shareholders should be prepared, because we would need cash to start production. Normally, $200 million are spent on the development of field alone," he said.

"We have enough cash to finance exploration activities right now. The stage where cash dividends might possibly have to be cut could come in the next two years."

Offshore expedition

A consortium of comprising PPL, the Oil and Gas Development Company and ENI will start drilling for petroleum reserves in the Arabian Sea next year. Exploration in Block G of the Indus delta comes on the heels of successive prospecting failures in the area, which remains one of the least-explored offshore regions.

"Offshore investment is an expensive proposition," explains Khan, acknowledging the scepticism. "But at least we are getting the data. The geology and depth of the offshore basin makes it very difficult to prospect there. However, it doesn't mean we should give up."

Investing outside Pakistan

Defending PPL's decision to invest outside the country, Khan said the company is making profits and has enough cash to undertake such a venture. "We are investing excess money in Iraq and investing in another country will not affect our local operations."

No other Pakistani petroleum company has an international presence. Khan says companies have actually gotten late in buying exploration licences in other countries. "Everyone talks about LNG imports to meet the shortage. Imagine if we can find gas there [in Iraq] ... we can import it then."

Published in The Express Tribune, January 17th, 2013.

Like Business on Facebook to stay informed and join in the conversation.
COMMENTS (1)
Comments are moderated and generally will be posted if they are on-topic and not abusive.
For more information, please see our Comments FAQ