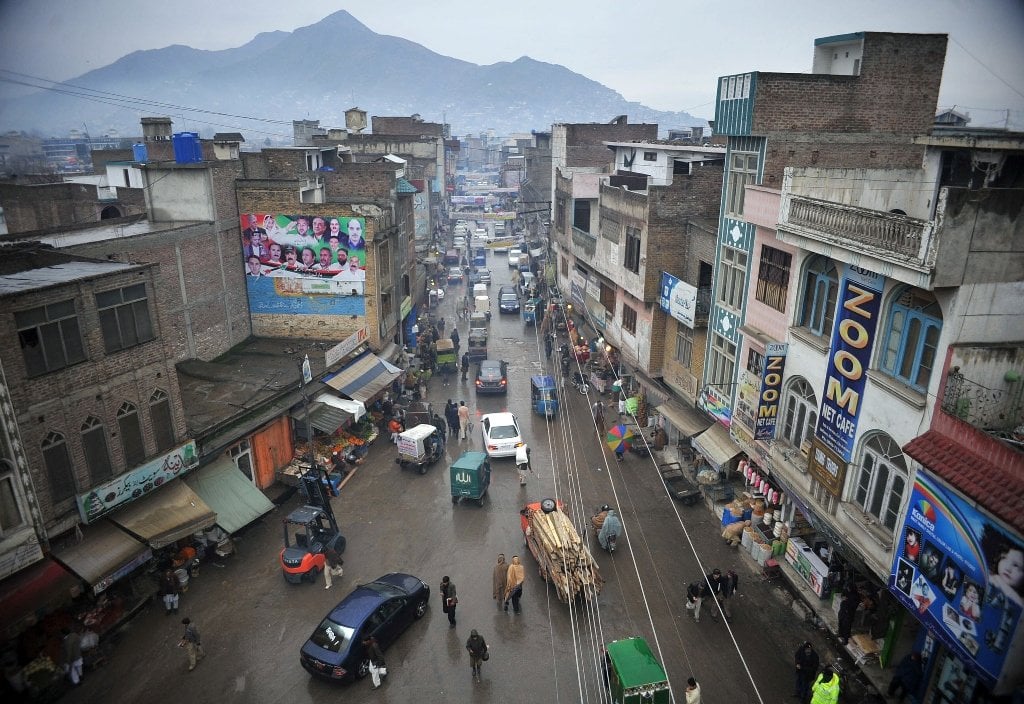 ---
MINGORA: The worst bomb attack in years has fuelled growing fears of a Taliban comeback in Pakistan's Swat valley, where schoolgirl rights activist Malala Yousafzai was shot in the head last October.

The 2009 air and ground offensive that appeared to have crushed a two-year Taliban insurgency in the scenic northwestern district was widely credited as Pakistan's most successful operation to date against militants.

It was a defining moment when almost the entire country united behind the army as it killed, arrested and expelled hundreds of Taliban fighters who had seized control of the former tourist destination once frequented by Westerners.

But the main town in Swat was plunged back into shock and grief last Thursday when bombers killed 22 people and wounded more than 80 as a Muslim cleric addressed a meeting of the Tableeghi Jamaat preachers' movement in Mingora.

It was an unprecedented attack on an uncontroversial and widely respected religious organisation with no political agenda.

"People are scared. They even feel unsafe in mosques. This blast has brought severe fear. Now people prefer to pray at home," said Mohammad Zaman, 57, who was visiting a relative wounded in the attack.

Although Pakistan's main umbrella Taliban faction denied carrying out the bombing, there is no doubt in the minds of local residents and of the security services that elements of the Taliban are trying to come back.

"They destroyed Swat and now they are targeting us again, but I ask them: Why? What is our crime?" Zaman said.

It took hours for the authorities to confirm that the explosion, the deadliest in Swat since the Taliban were defeated, was caused by a bomb and not a gas canister.

Three days later, there were still bloodstains on the floor of the centre and the acrid smell of explosives hung in the air.

There are growing fears that the Swat attack is part of a renewed campaign of violence by militants, timed to coincide with the lead-up to general elections due by mid-May.

Pakistan maintains that the leader of the original Swat uprising, Maulana Fazlullah and a band of loyalists escaped into eastern Afghanistan, from where they have staged cross-border attacks.

First there were raids into the neighbouring Pakistani district of Dir, and then last year targeted killings of anti-militancy campaigners resumed in Swat.

In October 15-year-old Malala, a campaigner for girls' education, was shot in the head on a school bus in an attack claimed by the Taliban.

There may be no militants on the streets, as there were four years ago, but a security official confirmed to AFP that they have started to sneak back.

"They have no visible presence but some support in the society, there are some silent sympathisers as they have in other parts of Pakistan," he said on condition of anonymity because he was not authorised to release the information.

The centre in Mingora was a soft target. Preachers told AFP they never imagined they would be a target, so there were no body searches and no searches of bags.

Intelligence officials suspect the bomb may have been hidden in a sleeping bag, and detonated either by a timer or remote control.

"We have foiled several of their attempts. It is a cat and mouse situation. The attack on Malala, targeted killings and the latest blast are part of this game," the security official told AFP.

Life in Mingora had the usual hustle and bustle at the weekend. The markets were crowded, restaurants jam-packed and roads clogged with heavy traffic.

But there are new checkpoints in the suburbs. Soldiers wearing bullet-proof jackets and standing next to machine guns mounted on pick-up trucks search vehicles by hand and with scanners.

"My wife told me not to go to the mosque, because she fears the Taliban will bomb us again," said Fazal Khan, a preacher in the Rahim Abad neighbourhood.

"I'm still going for prayers five times a day, but frankly I feel scared."

A police officer told AFP that several suspects had been arrested for the Mingora attack, but as with Malala's shooting, there is no evidence to charge anyone.

The blast in Swat came on one of Pakistan's deadliest days in years, as two suicide bombers killed 92 people at a crowded snooker club in the southwestern city of Quetta, in an area dominated by Shia Muslims.

In another of a string of attacks Thursday that raised alarm over rising violence in the nuclear-armed nation, a bomb also detonated under a security force vehicle in a crowded part of Quetta, killing 11 people.

Hundreds of Shia Muslims have protested for days in Quetta, refusing to bury their dead until the army guarantees security for the minority community.

"The situation in the country is at its worst," said Auranzeb Khan, a pensioner whose leg was fractured in the Mingora attack. "We thought the situation was getting better in Swat but again some people want to disturb the peace."
COMMENTS (16)
Comments are moderated and generally will be posted if they are on-topic and not abusive.
For more information, please see our Comments FAQ