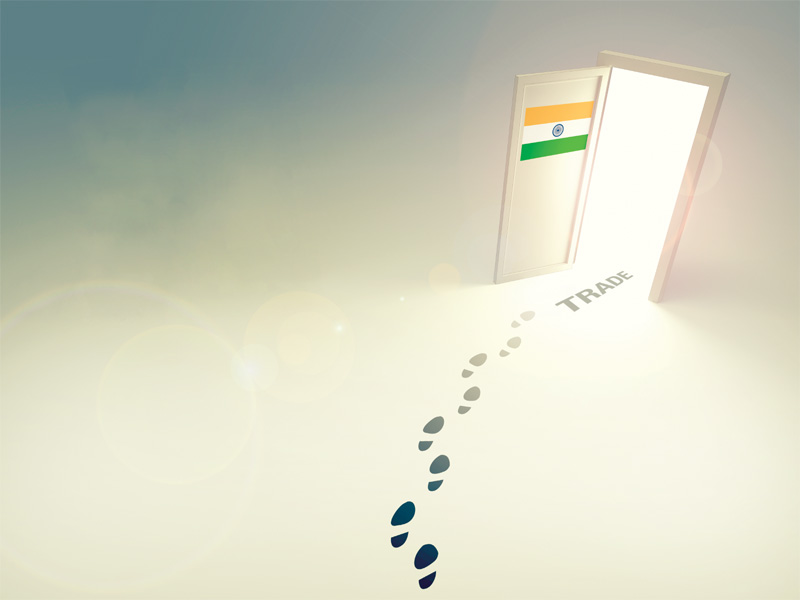 ---
ISLAMABAD:



The recent granting of Most Favoured Nation (MFN) status to India by Pakistan, along with other trade agreements signed, have raised a number of questions concerning the effect these would have on Pakistan's economy. Trade as per the MFN agreement was expected to start in January 2013, whereby Pakistan would trade with India on the basis of a negative list approach. This would mean trade possibilities would be expanded to all items that are not on the limited negative list – the list of untradeable items.




Although Pakistan has earned a bad name due to the delay in reciprocating the granting of MFN status to Pakistan by India in 1996, the fact of the matter remains that the former still imports more from the latter than vice versa. This, perhaps, points to the issue of non-tariff barriers (NTBs) that India uses to control the amount of its foreign imports.

Simply put, any trade barrier that is not a tariff is a non-tariff barrier. This implies the existence of a diverse range of barriers that fall under this definition. While these NTBs are applied by India to imports from all countries and not just Pakistan, they are more stringent in the sectors of export interest to Pakistan, such as the textile sector.

Commenting on India's use of NTBs, the WTO recently observed that "India was one of the highest users of anti-dumping and frequent user of safeguard measures against imports from other countries". Even historically, India's import licence regime has shown a blatant distaste for imports of finished products. These licences have usually been granted for the import of raw materials for Indian export sectors.

If trade is to increase between the two South Asian economies and greater economic integration is to take place, India will have to substantially reduce these non-tariff barriers. An agreement signed between India and Pakistan last year addresses the NTB issue, although only the future will tell whether India actually does act upon the signed agreement.

As for the gains from bilateral trade, a plethora of economics literature discusses how it leads to more competition, efficiency and consumer gains. Currently, official trade between India and Pakistan stands at a dismal $2 billion, while informal trade via UAE, Hong Kong and Singapore accounts for another $2-3 billion. An MFN agreement may be a necessary condition to bring this informal trade into the formal channel, but not sufficient. This is again due to the NTBs that exist between the two countries.

Recent studies estimate that, by the next couple of decades, India's large population will become a net importer of agricultural food products. This presents a golden opportunity to Pakistan, since India would obviously look to its neighbour as the cheapest import market. However, farming policies would have to change in Pakistan to increase output, the room for which is plentiful.

To identify Pakistan's agricultural inefficiency compared to India, the example of cotton should suffice. While India's cotton output increased from 9,135,000 to 25,500,000 cotton bales from 1990 to 2012, Pakistan's output only increased from 7,522,000 to 10,000,000 in the same period, according to the United States Department of Agriculture. Policymakers need to look into this and devise a plan to increase agricultural output, if Pakistan is to cash in on this export opportunity.

Another sector that could benefit from more trade with India is the leather industry – one of the largest export sectors of Pakistan. While Pakistan does export leather to India for its footwear market, the chemicals used for the processing of these hides are currently being imported from Germany, since they are not on the list of goods allowed to be imported from India. If trade opens up, the leather sector of Pakistan could earn a huge cost advantage by importing these chemicals from its neighbour.

The outlook

In November 2012, the Sustainable Development Policy Institute (SDPI) held a consultative meeting with major businessmen in Karachi. It was a welcome sign that almost all major businessmen that belonged to the leather, textile, food, automobile spare parts, banking, IT and oil sectors of the country were in favour of more trade with India. India's huge middle class would not only act as an important export market for Pakistan, but cheaper raw materials and machinery could also be imported from India once trade opens up.

Dr Ishrat Hussain, also a part of the meeting, mentioned how it would be foolish to protect a few inefficient Pakistani businesses at the cost of huge consumer gains to the people of Pakistan. Cheaper products would lead to more savings, and increased competition would lead to more efficiency. After all, all approaches to economic development focus on the consumer – and there is no doubt about the fact that the Pakistani consumer stands to gain a lot from trade with India.

THE WRITER IS A RESEARCH ANALYST AT THE ECONOMIC GROWTH UNIT OF THE SUSTAINABLE DEVELOPMENT POLICY INSTITUTE

Published in The Express Tribune, January 14th, 2013.

Like Business on Facebook to stay informed and join in the conversation.
COMMENTS (10)
Comments are moderated and generally will be posted if they are on-topic and not abusive.
For more information, please see our Comments FAQ