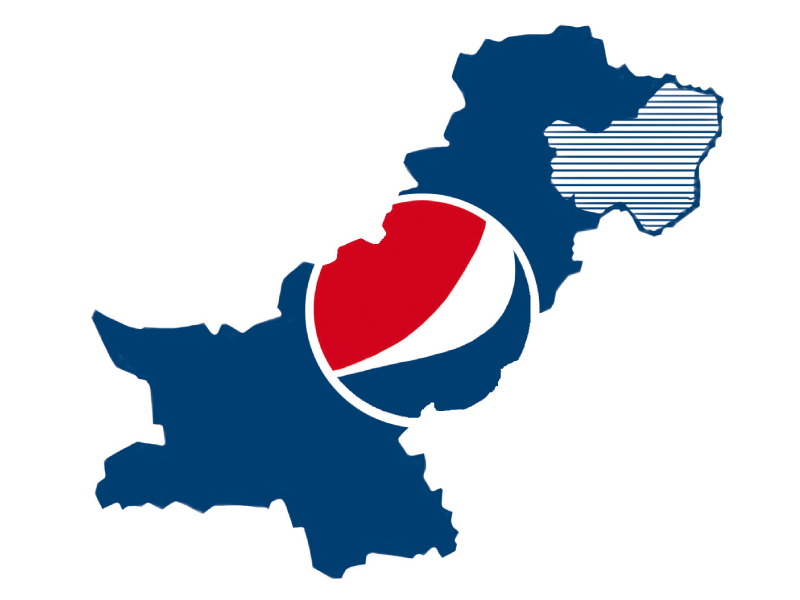 ---
LAHORE:



Pakistan is one of the top 10 markets outside the United States for PepsiCo, says Qasim Khan, a senior executive in the global food and beverage giant's management team for Asia.




"Pakistan is one of the largest and fastest growing markets for PepsiCo around the world," said Khan, the Rawalpindi-born head of PepsiCo's North and South Asia business unit. His division covers Japan, South Korea, Thailand, Indonesia, the Philippines, Malaysia, Singapore, Pakistan, Mongolia, and the island states in the Pacific Ocean.

Somewhat surprisingly for PepsiCo, its biggest brand in Pakistan is not the signature Pepsi cola, but rather Mountain Dew. "Pakistan is the second-largest market in the world for Mountain Dew after the United States," said Muhammad Khosa, head of corporate affairs at PepsiCo Pakistan.

Pepsi began its operations in Pakistan with carbonated beverages in 1967, and currently has eight bottling franchisees operating throughout the country. In addition to Pepsi and Mountain Dew, they produce 7up and Mirinda in the carbonated beverage category, and Sting in the energy drink segment. Over the past decade, Pepsi has added snack foods and fruit juices to its portfolio of products in Pakistan, which it manufactures primarily out of a factory in Lahore.

The addition of the snack food business – as well as strong growth in its beverage lines – has resulted in PepsiCo becoming the largest food and beverage company in Pakistan. According to sources familiar with the matter, the revenues of PepsiCo Pakistan and its eight bottlers came to a combined Rs82 billion for the financial year ending June 30, 2012, up 19% compared to the previous year.

Growth seems to be moving at breakneck speed in the snack food business, which the company started in 2006. "The Pakistan snack food business was the fastest growing in the Asia Pacific region for PepsiCo last year," said Khan.

Indeed, growth was so fast that the company's manufacturing plant for snacks reached its peak production capacity within its first year of operations. The company had initially estimated that it would be able to handle at least three years' growth: it is now scrambling to add capacity as quickly as possible.

Pakistan's growing importance for PepsiCo is increasingly being reflected in different ways. A television commercial produced in Pakistan for Mountain Dew is now used worldwide. Pakistani technical staff members are occasionally sent to PepsiCo's divisions around the world to train others. And the PepsiCo food laboratory in Lahore is now used as one of the main labs for products being tested for the Middle East and Africa.




The company's business unit, under which Pakistan falls, is headed by Qasim Khan, a 1979 graduate of Hailey College in Lahore. After a brief stint at Procter & Gamble, Khan joined PepsiCo in 1986 and has been with the company ever since; serving in senior positions throughout the world.

But Khan is not even the highest-ranking Pakistani at the company. The company's global chief scientific officer and chief marketing officer are both Pakistanis.

PepsiCo and its bottlers combined have over 15,000 employees in Pakistan. And it is among the highest taxpaying entities in the country.

Yet not everything is going well for PepsiCo in Pakistan. The natural gas shortage has meant that gas supply to its captive power generation unit at its manufacturing facility has been cut off, forcing it towards alternative, and more expensive, fuel sources. "The cost savings we had managed in our logistics operations were wiped out by higher energy costs," said Khan.

Nonetheless, the company plans to continue growing its operations in Pakistan and make it part of the global supply chain. Kurkure, spicy corn-based snack currently available only in India and Pakistan, will soon be exported to Malaysia, Indonesia and Singapore from Pakistan, owing to the fact that the chips produced in Pakistan are already certified 'halal'.

Published in The Express Tribune, January 13th, 2013.

Like Business on Facebook to stay informed and join in the conversation. 
COMMENTS (22)
Comments are moderated and generally will be posted if they are on-topic and not abusive.
For more information, please see our Comments FAQ