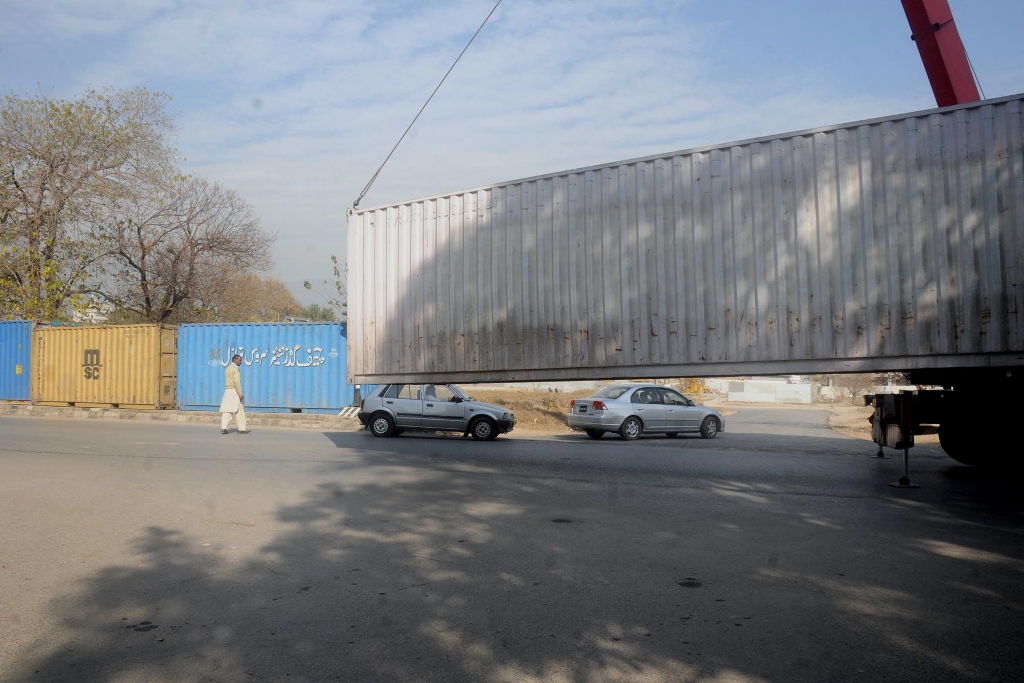 ---
RAWALPINDI: The capital police on Friday geared up security plan after the unveiling of long march route plan by Minhajul Quran Rawalpindi chapter claiming that 50,000 activists will gather at Faizabad on January 14.

In response to their route plan, the Islamabad police have decided to stop the activists at Faizabad. This was decided at a meeting chaired by Inspector General of Police (IGP) Bani Amin. It was also decided to arrest those activists who will try to enter the capital.

Over 2,500 police personnel and 2,000 rangers are ready to handle the protesters and Frontier Constabulary (FC) will also assist the police.

According to a senior police official, the Islamabad administration has also requested the provincial governments of Punjab, Khyber-Pakhtunkhwa (K-P) and Azad Kashmir (AJK) to provide them with additional police force to control the protesters. However, a response to the requests is still pending.

The police plan to stop vehicles of long march participants at three entry points — Tarnol, Sihala and Bhara Kahu. "Protesters will be forced to go back and if they try to enter into the city, we will use tear gas," said a police official requesting anonymity.

MQI Rawalpindi chapter head Hafiz Abdul Jabbar said they targetted over 0.5 million people in Potohar region including Attock, Murree, Gujar Khan after a door-to-door campaign and expected that 50,000 activists from Rawalpindi will gather at Faizabad Chowk. The activists will gather in front of their main office at Chandni Chowk and then march to Islamabad.

"We have finalised our strategy,'' said Sohail Abbasi, the MQI Rawalpindi spokesperson. He said that 12 camps have been established in different parts of the city to mobilise, facilitate and help the march participants.

He claimed that their registered membership in Rawalpindi is 4,845 and each member has been tasked with bringing at least five people to the march. He said main rally led by Tahir Qadri will reach Rawat, however activist from Rawalpindi city will welcome him at D-Chowk. Abbasi claimed on January 10, police officials had removed their camp offices from the Saddar area, but activists will continue mobilisation activities.

Published in The Express Tribune, January 12th, 2013.