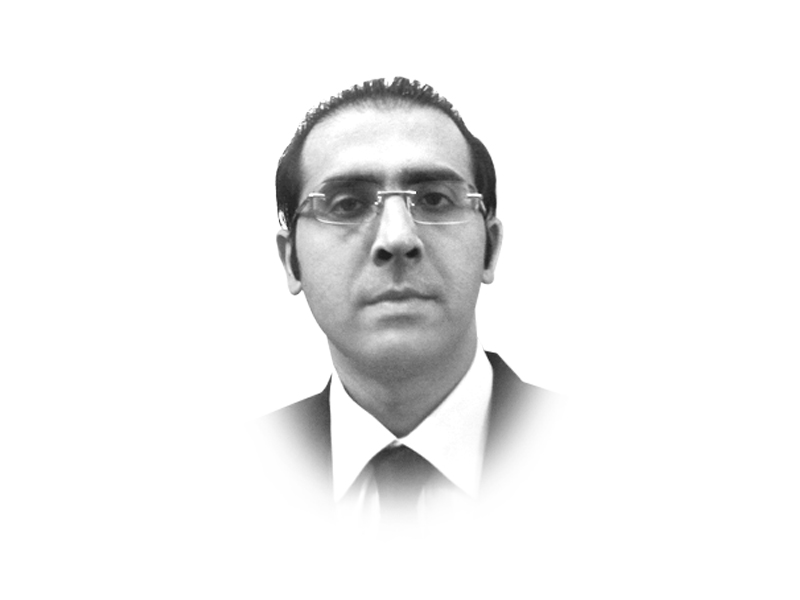 ---
The new year in Pakistan is condemned to get off to a wretched start for multiple reasons. However, none is more depressing than the death anniversary of Salmaan Taseer. Governor Taseer was martyred in the first week of January. The murder remains painful not only because of the murdered, perhaps the bravest man that Pakistani politics has seen, but also because of the murderer. Mumtaz Qadri was not an 'amorphous' enemy. He was clearly identifiable; his vile grinning face was inescapable. The murder could not be ascribed to vague, semi-coherent reasons of 'empire' and 'war on terror', etc. It brought out the distilled violence and hatred inherent to the enemy we face. And the fear, cowardice and evasiveness with which we face it. It is useful to recall the 'sin' for which he was martyred. He stood up for a Christian woman (who by the way is still in prison). He stood up against the 'Islamised' blasphemy law of Ziaul Haq. Every time you hear about a blasphemy law case, oppression of minorities, religious bigotry, think about Salmaan Taseer and how we treat brave men and women in this country. Also think about his son, who has been missing for over a year, for no other crime than being the son of a man who refused to be a coward.

Dr Tahirul Qadri, at that time, had, by relative standards, taken a somewhat rational and courageous approach to the issue and condemned the murder. Thus, he was lauded by some as a 'moderate' cleric. As a general principle, it is always helpful to remember a cleric is a 'cleric' before he is 'moderate'. Sheikh ul Islam is back from a long vacation and is ready to save us. Nobody apparently knows how one becomes a 'Sheikh ul Islam', probably a trade secret. It is certainly impolite to ask. Why His grace chose to come back when a democratically-elected government is completing its term and did not bring his revolutionary agenda when an army dictator was in power remains as heavily guarded a secret as who is his tailor.

His grace is welcome to come back as and when he chooses and engage in politics. His slogan has a catchy tune to it, "Siyasaat nahin, Riyasaat bachao" (save the republic, not politics). The only irksome thing is the lack of creativity and laziness. Some of you will remember Ziaul Haq's, "pehle ethesaab, phir intikhab" (accountability first, then elections). If one were to hazard a guess, probably written by the same veteran copywriter in ISPR. It is not great expose to point out that His grace is here because of 'our saviours'. Still, it would be nice if we are shown some respect and some effort is put into the disguise.

The rhetoric of Maulana is fairly similar, if not identical to what we have heard every time there is about to be a democratic transition of power, the PNAs, the IJIs. In Habib Jalib's words, "Bahut mein ne suni hai aap ki taqreer Maulana/Magar badli nahin ab tak meri taqdeer Maulana" (Too long I have heard you preach and prate, Maulana/But so far there has been no change in my fate, Maulana).

One of the major arguments of the Sheikh is that only those candidates who fulfil the rather stringent criteria of Articles 62 and 63 of the Constitution of Pakistan as amended by Ziaul Haq should be eligible to contest elections. The said articles containing precise requirements such as, "sagacious, righteous, non-profligate, ameen, ... Not commonly known as one who violates Islamic injunctions", etc. This along with the death anniversary of Governor Taseer, killing of Shias, the polio vaccine volunteers and the stupid ban on YouTube should make one rephrase our clichéd question of  "Is this Jinnah's Pakistan?" to "Is this Zia's Pakistan"? The answer would be a depressed yet unambiguous, yes.

It is mildly heartening to see the PPP, the PML-N, the ANP and the PTI displaying maturity and not joining this 'Tahrir Square' show. All these parties have considerable vote banks and are prepared to test their mettle in the elections. It will be for the best if they can put their political differences aside just for this one-point agenda. 'Our friends' are nobody's friend in the long run, something His grace may find out soon. Many people have seen the light and in days to come, perhaps some more will still of Maulana's revolutionary agenda. Brace yourself for a lot of talk of how our experiment with democracy has failed, we have had enough, anything is better than this, etc. This is all rubbish. This "mutilated, moth-eaten, truncated" democracy is all that we have got, and it is still better than the khakis and their puppets.

Published in The Express Tribune, January 6th, 2013.