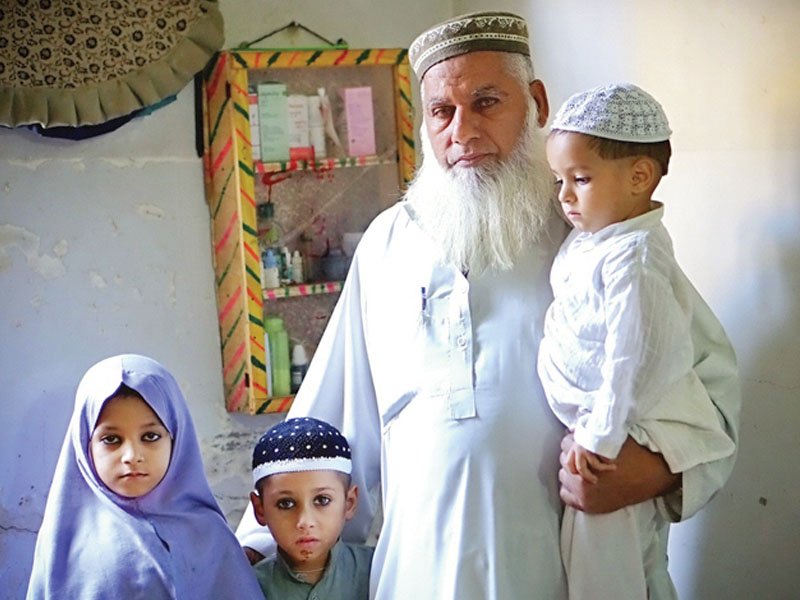 ---


The year 2012 will go down as one of the bloodiest that Karachi has ever witnessed.




For National Public Radio (NPR), Dina Temple-Raston wrote that the murder rate in Karachi was at an all-time high last year - over 2,500 people died, a 50 per cent increase from 2011. Most of the deaths were linked to sectarian violence, with Shias being the most targeted sect. In 2011, only 50 members of the sect were killed.

By September, the figures had climbed higher than for the previous year, as well as 1995, the bloodiest on Citizens-Police Liaison Committee's records with 1,742 killings.

The violence had caused the apex court to jump into the fray back in October 2011 and initiate suo motu proceedings. In November 2012, when the Supreme Court was hearing the implementation of its orders, Sindh Advocate-General Abdul Fattah Malik submitted a report from Sindh's police chief, Fayyaz Leghari. It claimed the law enforcers had tracked down nearly 168 suspected target killers, and that a large number of illegal arms had been seized. But a cursory glance at the figures will show this did no good.




Zohra Yusuf, the head of the Human Rights Commission of Pakistan said, "It's a good day in Karachi when only five or so people are killed because on average it would be eight to 10 a day."

Yusuf and police officials blame the spike in killings on the fact that local extremist groups are joining forces with the Tehreek-e-Taliban (TTP).

Chaudhry Aslam of the Crime Investigative Department has been tracking the TTP's presence. "It's not that there are a huge number of [terrorists] here. But they are coming to meet people and plan operations," he said.

Targeting identities

Ahktari Begum, 65, watched from her doorstep as her 20-year-old son, Shahzad was killed when he was caught in an anti-Shia protest in Orangi Town. "The protesters started shouting, 'Shias are infidel'. Shazad got angry and started pelting them with stones" she said. Suddenly a van appeared from nowhere and the men inside shot her son. No one was arrested for the killing and a judge said it was a riot, so no one could be held responsible.

The loss of her son has left a deep psychological impact on Ahktari. She made her elder son quit his job because she said she couldn't bear losing him too. Her one remaining son, Syed Abbas Hussein, said, "Why don't they just kill us all at once instead of [doing it] one by one?"

Spare nobody

People from the Shia sect aren't the only targets.

In Arafat Town, Gul Muhammed Khan, who is Sunni, has lost three sons to sectarian violence over the past two years. "In October, four men came to say, 'We've already killed two of your sons, now we are coming for the others,'" he told NPR.




He said two days later, men on motorcycles drove by the family's shop and sprayed it with bullets. His 25-year-old son Abul Waheed was killed on the spot. "These were simple men, living their lives in a simple, honest way. What can I say about the loss? When I look at my grandchildren, I see my sons," said Khan.

Cough it up or suffer…

Sectarian violence in Karachi is bad enough but extortion and kidnapping have also boomed.

Anjum Nisar, Karachi Chamber of Commerce and Industry's former president, said there were literally thousands of cases of extortion in the city last year. The Chamber of Commerce estimates the lawlessness in Karachi is knocking between two and three percentage points off Pakistani's overall GDP.

Complaints about extortion began to come into his office in 2008, "but local authorities ignored the problem. Now they can't control it."

Published in The Express Tribune, January 4th, 2013.