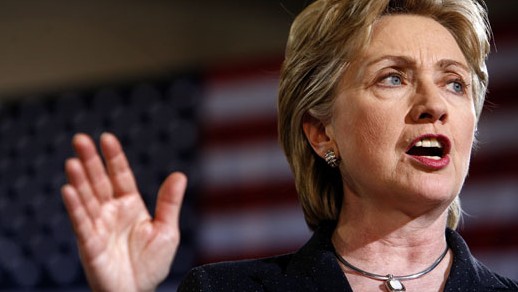 ---
LOUISVILLE:
US Secretary of State Hillary Clinton says India and Pakistan have acquired atomic weapons in a manner that has upset the balance of nuclear deterrence.
In her speech  at the University of Louisville, she said the US is working with both India and Pakistan to limit their nuclear stockpiles.
She further said the US will  demonstrate its willingness to work with Russia against nuclear non-proliferation. Clinton's statement comes ahead of the Nuclear Security Summit in Washington next week.
Prime Minsiter Gilani and Indian Prime Minister Manmohan Singh, along with 40 other world leaders will participate in the summit convened by US President Barack Obama.