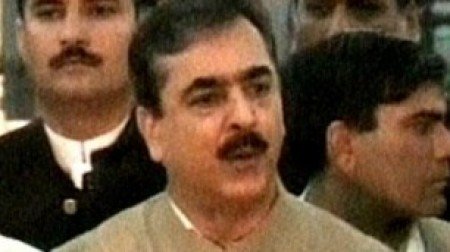 ---
ISLAMABAD: Prime Minister Yousaf Raza Gilani has met a US parliamentary delegation led by Senator Thomas Carper at the Prime Minister's House.

Addressing the delegation, Gilani said the government and the people of Pakistan are committed to eradicating militancy from the country. But he said the people's support can dilute if the areas cleared from militants are not rebuild and immediate relief is not provided.

Gilani said he hoped international commitments and economic assistance will be delivered to the Pakistani government to aid in the rehabilitation efforts. The members of US delegation acknowledged Pakistan's sacrifices and commitment in the war against terrorism.

They also assured the Prime Minister of their complete support in addressing Pakistan's economic and security problems.
COMMENTS
Comments are moderated and generally will be posted if they are on-topic and not abusive.
For more information, please see our Comments FAQ