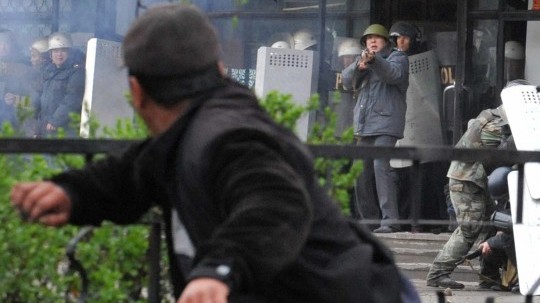 ---
RUSSIA: Russia has sent an extra 150 elite paratroopers to its military base in Kyrgyzstan, the Russian chief of staff of the armed forces said Thursday,  according to news agencies.

"It was the president's decision to send there two companies of paratroopers -- around 150 people have arrived in Kant," Nikolai Makarov told
reporters in the Czech republic Prague, where he was accompanying President Dmitry Medvedev.

Makarov said the extra troops were being sent to the base to help ensure security for Russian military personnel and their families already based
there.

Kant is the site of a Russian military base just outside the Kyrgyz capital Bishkek. The United States also maintains an airfield on the outskirts of
Bishkek that has become crucial to its military operations in Afghanistan.