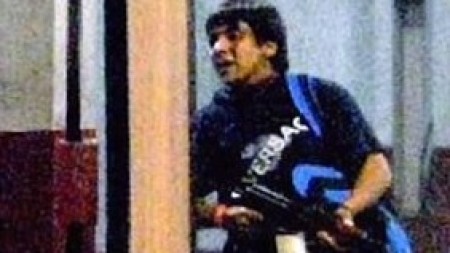 ---
LAHORE: Zakiur Rehman Lakhvi has moved the Supreme Court (SC) seeking an order to stop the prosecution and the trial court from using Ajmal Kasab's 'retracted' confessional statement as evidence against him. Lakhvi is the main suspect in the Mumbai attack facing trial in Rawalpindi's anti-terrorism court (ATC).

Lakhvi has pointed out in his petition that he was nominated as an accused by Indian authorities through diplomatic channel on the basis of which the FIA had registered a case. Lakhwi is being tried with six other accused in a special ATC court in Adiala Jail.

Lakhvi's counsel Khawaja Sultan Ahmad submitted the petition to the SC's Lahore registry. The petition maintains that the prosecution had made no allegation against Lakhvi about his connection, interaction or meeting with any of his co-accused and other persons allegedly involved in the Mumbai attacks.

The investigation of the case, the petition maintains, was based on the confession of Ajmal Kasab against Lakhvi. Kasab, under trail in India, claimed that Lakhvi trained him. The petition argues that three interim challans have been submitted against Lakhvi and not one has been backed with proof. Neither have the witnesses been able to prove Kasab's claim that Lakhvi trained the Mumbai attackers. He said the prosecution produced statements of five Pakistani police officers in the third interim challan who stated that Lakhvi was commander of the Lashkare- Taiba (LeT).

But no nexus with Mumbai attacks was established in these statements and the trial court admitted that the police statements did not prove that Lakhvi had trained Kasab or any of the other attackers. Lakhvi maintains that under article 43 of Qanoon-e- Shahadat Order, the confessional statement of an accused could only be used against his co-accused if they were being tried jointly. However, in this case, Kasab's name is not in the challan under the list of accused to be tried or among the absconders. Therefore, Lakhvi maintained, Kasab's confessional statement could not be used against him.