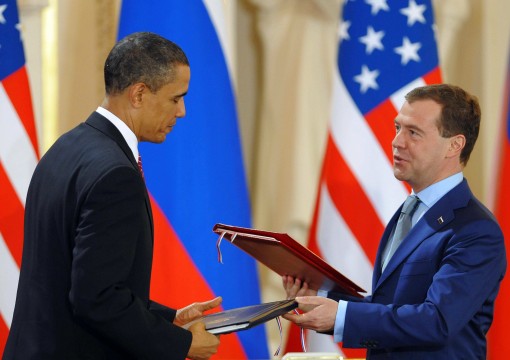 ---
PRAGUE: US and Russian Presidents, Barack Obama and Dmitry Medvedev signed a landmark treaty in Prague to cut their respective nations' nuclear arsenal.

This treaty will reduce the Cold War era nuclear stockpiles by nearly a third. The two leaders are set to sign a replacement for the expired Strategic Arms Reduction Treaty.

President Obama will then have dinner with 11 central European heads of state and government before returning to the White House on Friday.

The treaty signing ceremony will be followed with a major summit of 47 nations in Washington, designed to create a new global effort to secure loose weapons grade nuclear material.