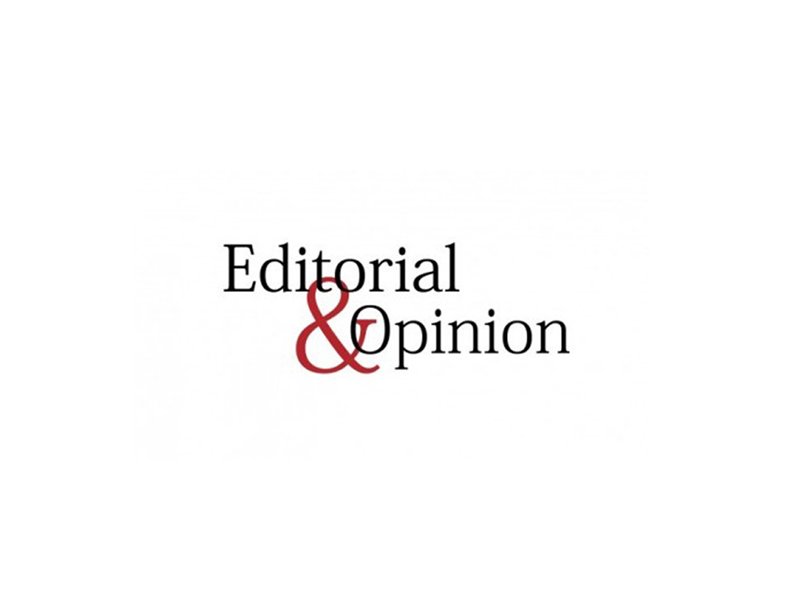 ---
Constitutional contracts between voters and politicians are incomplete because voters cannot perfectly monitor or know and be involved in each and every decision that their elected representatives make in the name of the citizenry. This incomplete social contract can lead to an abuse of power and potential rent extraction at substantial social costs. While most constitutions in the world today employ French political thinker Montesquieu's argument for separation of powers, interestingly, the same logic can be employed to safeguard against power agglomeration and misuse, even within the monolithic pillars of state. The idea is to institute a variety of checks and balances to insure against any potential collusion or creation of islands of dictatorial power within any one pillar of the state.

In theory one can make a case for the relevance of such separation of powers within the executive of Pakistan. The aim is not to demonise politicians or deify civil servants, but to highlight the concern that a system without any insurance against dictatorial powers or possible collusion within the executive, can completely fail to deliver. Checks and balances — like statutory security of tenure, redressal mechanisms for aggrieved civil servants through forums such as an Officer on Special Duty (OSD) Appeals Tribunal and constitutional guarantees for civil service jobs — can go a long way in improving the way a government is run in this country. These can ensure that a civil servant performs his or her duty free of threats or private offers. The main motivation is to empower those bureaucrats who do stand up for what is right. The more conflict of private or personal interest and separation of power there is in the executive, the more chances there are of public policy being in the wider public interest. Civil servant autonomy does not mean that a bureaucrat should enjoy unbridled power. In fact, contrary to popular perception, these checks and balances lay the foundation of a system, whereby, all in power know their jurisdiction and none can exploit the other for private gains. Couple this with the separation of powers within state institutions with a long-term democratic tradition and the disciplining whip of elections, and you have yourself a viable system of governance from which the voter benefits.

It is remarkable that in a country like Pakistan, where there is an immense potential to gain personal benefits from bureaucrat-politician collusion, one still witnesses cases where people stand up for what is right: Hussain Asghar, the Federal Investigation Agency (FIA) official who was fairly and honestly probing the Hajj scam and had even summoned the prime minister's son; Zafar Qureshi, the former Additional Director General (DG) FIA, who was investigating the National Insurance Company Limited (NICL) case; Tariq Khosa, the former DG FIA, who was fairly probing the Pakistan Steel Mill case — and the latest amongst them — District Police Officer of Sargodha Dr Muhammad Rizwan, who stood up to political pressure and came to the aid of a school teacher.

Interestingly, what catches the public eye is just the tip of the iceberg. There are many unsung heroes of our system who work for a socially optimum policy, even at the cost of their personal lives and career progression. Take the case of a former district officer, who in trying to implement the government directives of ensuring zero tolerance against sugar hoarding, committed the 'mistake' of taking action against a sugar mill owner related to a very prominent politician. The civil servant was made an OSD and since then has never been considered for any field posting.

Another example is of a BS-20 District Management Group (DMG) officer who is known throughout the bureaucracy for his intolerance for anything illegal and only gets postings that are considered marginal. He is never posted in the field except in those districts where the opposition is in the majority.

Yet another example is of a BS-18 police officer from Punjab who offended a relative of a very senior government dignitary and was subsequently transferred to Balochistan. It was only after extensive negotiations were carried out by certain politicians on his behalf, that his transfer orders were cancelled.

However, not everyone can 'inspire' politicians to battle it out for them. A BS-21 DMG officer has remained an OSD for five consecutive years now. His plight is made all the more worse because there are others that sail through their careers, getting the best postings, perks, privileges and out-of-turn promotions simply through aligning with one political party or the other. The signal that such a situation creates for young officers is catastrophic. A prime example is of a bureaucrat from Punjab who was serving in a BS-16/17 post before he was directly promoted to a BS-20 position in the 1990s because of his proximity to a certain political party.

Providing political favours become routine for civil servants when their raison d'être is to serve their political bosses. There are frequent cases in Punjab where officers work as personal deputy secretaries or additional secretaries of sitting parliamentarians.

The entire scenario points towards a deeper disease. At present, the system requires urgent reforms to ensure against dictatorial powers within the executive. The fundamental one would be to reinstitute the constitutional guarantee for civil servants, statutory security of tenure and to incorporate a redressal mechanism like an OSD Appeals Tribunal for those officers who are prematurely transferred. Step one can be to require by law the political executive to record reasons, based on public interest, on the need for premature transfer of an officer. In addition, an officer aggrieved by an order of premature transfer can then bring the matter before a three-member OSD Appeals Tribunal, who may, where suitable, reverse the decision of the executive on the basis of the law and public interest. The main point would be to ensure that the constitution of the OSD Appeals Tribunal is apolitical.

There also needs to be zero tolerance against out-of-turn and ad hoc postings of lower grade officers to senior posts. This should be rebuked both from within and outside the institution. The incorporation of sufficient checks and balances within the executive is, therefore, the key. If the institutions are right, as Immanuel Kant says, even a "race of devils" could produce a just society.

Published in The Express Tribune, March 29th, 2012.
COMMENTS (8)
Comments are moderated and generally will be posted if they are on-topic and not abusive.
For more information, please see our Comments FAQ