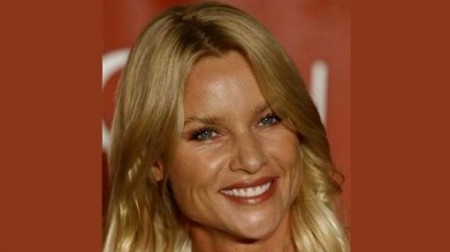 ---
KARACHI: A year after being removed from "Desperate Housewives", Nicollette Sheridan has filed a suit against TV network ABC and the show's creator and executive producer Marc Cherry.

Nicollette Sheridan aka Edie Britt has sued ABC and the show's executive producer, Marc Cherry. Cherry has been charged with assault and battery, gender violence and wrongful termination, reports Reuters.

Sheridan is now claiming $20m for the losses she incurred after being kicked off from the show during its fifth season when she was earning $175,000 an episode. The compensation was supposed to reach $200,000 in the sixth and $250,000 in the seventh season. "After she complained to her employer about Cherry's improper behaviour, Cherry arranged to have Sheridan terminated from the show, resulting in her losing millions in future earnings," says the lawsuit filed on Monday in Los Angeles Superior Court.

Sheridan has stated that it was after a dispute over Cherry's script that the writer and producer smacked on her head during a rehearsal. Later Cherry allegedly approached Sheridan to seek apology. When she took the matter to ABC, the writer "killed" her character out of vengeance.

Sheridan has also accused Cherry of verbal abuse against co-star Teri Hatcher who also complained about his unprofessional behaviour.

Responding to the lawsuit, ABC's representative told a US magazine, "While we have yet to see the actual complaint, we investigated similar claims made by Ms Sheridan last year and found them to be without merit."

Flashback - Year 2009

It is after a year that Sheridan has filed a case to claim damages incurred for a decision made last February. This is what all the involved parties had to say last year:

ABC

Confirming the news of her departure, an ABC representative said, "Nicollette had a great time on the show and is looking forward to her next project."

Marc Cherry

In April 2009, Marc Cherry gave his version of the story. "Edie's already slept with most of the guys on the street and has caused about as many problems as she could. There has been tremendous pressure put on me to cut costs. The network is saying to all the shows, 'The company is really hurting financially. You must find a way to produce these shows more cheaply'," reported Contact Music.

Nicollette Sheridan

Announcing her departure, Nicollette Sheridan mentioned that Cherry ignored her. She told TV Guide, "When the show started, it was such a different beast. It was exciting and dangerous and funny and edgy and bizarre. [Then] it started feeling a little complacent, and that was very frustrating. I said, 'OK, sayonara. It's been a great ride. Thank you'." When asked why she did not leave the show sooner, Sheridan told that she was contractually bound to stay.
COMMENTS
Comments are moderated and generally will be posted if they are on-topic and not abusive.
For more information, please see our Comments FAQ