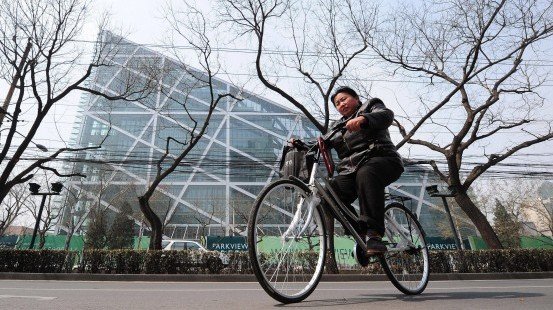 ---
BEIJING: The World Bank said Wednesday that China's growing economy had helped developing countries in East Asia recover from the global crisis, but warned against exiting pro-growth policies too early.

"Largely thanks to China, the region's output, exports and employment have mostly returned to the levels before the crisis," the Washington-based lender said in its twice-yearly update on East Asia and the Pacific.

"But it may be premature at this stage to withdraw fiscal stimulus in many countries as private investment is yet to become the engine of growth and the poor are still suffering."

The report said the world's third-largest economy -- which grew 10.7 percent in the fourth quarter of 2009 -- had boosted economies mainly through its steady demand for imports from the region.

Countries in developing East Asia will lead the global economy this year, the bank said, upgrading its 2010 growth forecast for the region to 8.7 percent from its previous estimate in November of 7.8 percent.

"Recovery in demand abroad and rapid rebound in consumer spending and sustained fiscal stimulus at home should help boost economic growth in developing East Asia in 2010," it said.

The bank's chief economist for the region, Vikram Nehru, urged countries to keep such stimulus packages in place until the end of 2010, when he said the recovery would be on a more solid footing.

"The real test of recovery will be when private sector-driven growth takes over from stimulus-driven growth," Nehru told a Tokyo press conference, shown via video in Beijing.

If "as we suspect private sector investment driven growth does occur (this year), then yes, it will be appropriate at that point to withdraw fiscal stimulus packages," he said.

Developing East Asia excludes Japan, Taiwan and South Korea, according to the World Bank, which provides financial and technical aid to developing nations.

The region could maintain rapid growth for the next decade, even as the developed world slows, as long as policymakers carry out necessary structural reforms, it said.

In China, this means reducing the export-driven economy's heavy reliance on overseas shipments to drive growth by boosting domestic consumption and promoting the services sector.

A stronger currency would help China make this transformation, said Nehru. The yuan has been effectively pegged at 6.8 to the dollar since mid-2008, which critics say gives Chinese exporters an unfair advantage.

The World Bank said the priority for middle-income countries such as Vietnam, the Philippines, Thailand, Indonesia and Malaysia was "moving up the value chain" in the manufacturing sector.

"New policies are required to escape from the 'crowded middle' of industrial development and break into knowledge and skill-intensive sectors," it said. Poorer countries such as Cambodia and Laos needed to break into manufacturing and reduce their dependence on agriculture and mining, it said.

Faced with slower growth rates in the West, developing countries in East Asia should deepen regional economic ties to boost trade, reduce costs and increase international competitiveness. They also needed to promote green technology and energy efficiency, the bank added.

"The region has enormous scope to move rapidly towards the green technology frontier," said Ivailo Izvorski, lead economist and main author of the report.

"This will not only improve the livability and sustainability of East Asia's ever-growing cities, it will also give the region a competitive advantage in an industry poised for rapid global growth."