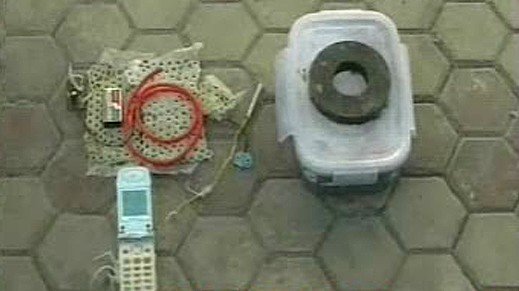 ---
LAHORE:
A bomb disposal squad has defused a roadside bomb outside a private school in Mansoora area of Lahore.
The bomb was spotted by a local who informed the police. Eye witnesses say it took the police at least an hour to reach the area.
The Bomb disposal squad defused the bomb and identified it as a time device similar to the one used in Babu Sabu interchange blast in Lahore some months ago.
Police has cleared the area of after conducting a search operation for more explosives.
COMMENTS
Comments are moderated and generally will be posted if they are on-topic and not abusive.
For more information, please see our Comments FAQ