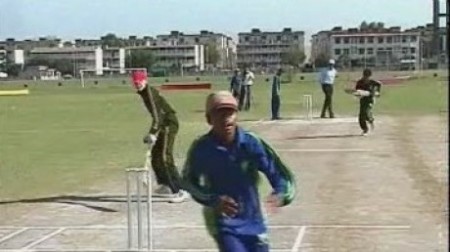 ---
SHARJAH: Pakistan blind cricket team has made a world record by scoring four hundred and ninety eight runs against England in a one-day match in the UAE.

Aamir Ishfaq was the top scorer of the match. He scored one hundred and twenty eight runs in forty overs. Anees Javed was on the second slot with one hundered and seven runs.

In response to Pakistan's four hundred and ninety-eight, the English team was all out on three hundred and forty-nine runs.