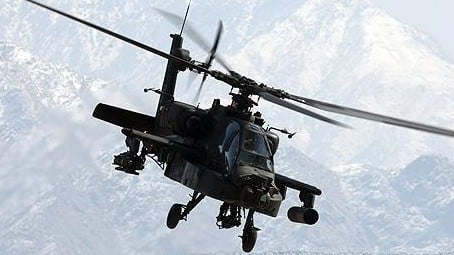 ---
WASHINGTON:
Classified US military video showing an attack by Apache helicopters that killed a dozen people in Baghdad has been released by a group fighting government and corporate corruption.
The helicopter gunsight video shows an aerial view of a group of men moving about a square in Baghdad in 2007. It shows the Apache pilots as identifying some of the men as armed.
The group, WikiLeaks, said the men include Reuters photographer Namir Noor-Eldeen, and his assistant Saeed Chmagh. The video shows the pilots identifying cameras as weapons, and then opening fire. Both the journalists were killed in the attack.
A US defense official has confirmed the video and audio to be authentic.
COMMENTS
Comments are moderated and generally will be posted if they are on-topic and not abusive.
For more information, please see our Comments FAQ