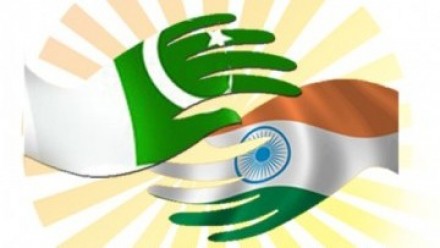 ---
NEW DEHLI: Pakistan's intelligence agency controlled and coordinated the 2008 Mumbai attacks, a top Indian security official said Wednesday, in what is the most direct accusation yet of Pakistan by India.

Home Secretary GK Pillai's comments to an Indian newspaper published on Wednesday came a day before the foreign ministers of the two countries meet in Islamabad to repair relations worsened by the attacks.

India last year linked Pakistan's Inter Services Intelligence (ISI) with the attacks, saying the perpetrators were "clients and creations" of the agency.

But Pillai's remarks are more direct and could find resonance in the foreign ministers' meeting.

"It was not just a peripheral role," the Indian Express newspaper quoted Pillai as saying. "They (ISI) were literally controlling and coordinating it from the beginning till the end."

India has blamed Pakistan-based Lashkar-e-Taiba (LeT) militants for the Mumbai attacks. It broke off a 4-year-old peace process with Pakistan, saying reviving the dialogue would depend on action against LeT and its chief Hafiz Muhammad Saeed.

Pillai said the evidence against the ISI emerged from the interrogation by Indian officials of a Chicago man, David Headley, who pleaded guilty to working with LeT to plan the attacks.

"The sense that has come out from Headley's interrogation is that the ISI has had a much more significant role to play (in the attacks)," said Pillai, the top-ranking official in charge of domestic security.

"The same goes for Hafiz Saeed. He was not a peripheral player. He knew everything."

India has handed over to Pakistan several dossiers of evidence, including against Saeed, but Islamabad says there are no grounds to try the LeT chief.

Pillai said he was hopeful that Pakistan would share information on steps it has taken against the Mumbai planners.

"We have given them a whole series of data and information that we have. We have given them the names, we have given them the descriptions, we have given them what their height is or their complexion is," he said.

"Now it is up to them."
COMMENTS (4)
Comments are moderated and generally will be posted if they are on-topic and not abusive.
For more information, please see our Comments FAQ