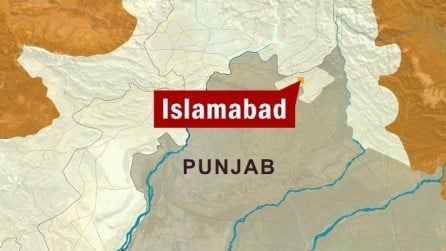 ---
ISLAMABAD: Residents are prone to contract flu in the current hot and humid spell that the city has been experiencing. But doctors advise that slight care can help people from contracting the virus.

Talking to the Express Tribune, Spokesman Polyclinic Hospital Dr Sharif Astori said that everyday, around 40 to 50 patients visit the hospital with fever, coughing, irritation in eyes and throat. Majority of these patients are under nine years of age, he added.

Dr Astori said that these patients suffer from influenza, a viral infection that spreads in this season, when the weather is humid and temperature keeps fluctuating. People with a weak immune system are more susceptible to contract the virus.

Influenza can turn into a serious condition in some patients and can lead to pneumonia. As soon as people experience such symptoms, they should immediately consult a doctor and avoid self-medication.

He said that although influenza is a viral infection,changes in temperature and consuming cold foodstuff assists in contracting the virus. Advising people to avoid consuming cold beverages and ice-creams, the doctor said people should also refrain from drinking cold water after staying under the sun.

Another factor that can increase the risk of contracting the disease is constant load shedding, with air conditioners and fans turning on and off, causing room temperatures to fluctuate. "Sudden change in the room temperature affects the body temperature, which in turn makes people more susceptible to contracting influenza," he maintained.

Published in The Express Tribune, July 14th, 2010.
COMMENTS (1)
Comments are moderated and generally will be posted if they are on-topic and not abusive.
For more information, please see our Comments FAQ