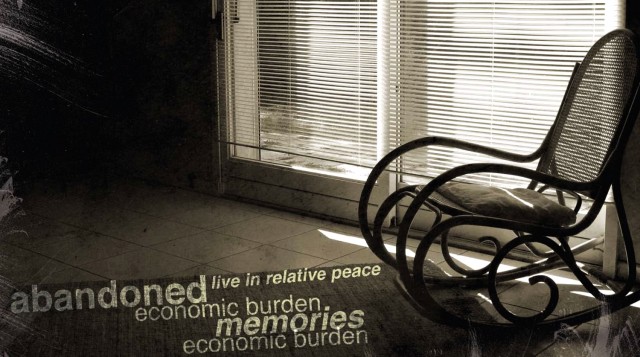 ---
KARACHI: When Pakistanis want to argue that their society is better than the West's they give the example of how we treat our elderly. Only callous and ungrateful people send their parents or grandparents to old-age homes, they argue. However, the reality in Karachi, at least, seems to indicate that our social reality is not that different.

In 2006, there were only three old-age homes in Karachi but the official number has gone up to six. Many social workers believe, however, that the number is higher because several institutions aren't registered with the government.

"The number of elderly being admitted has increased dramatically in the past two years," says Abdul Sattar Edhi, adding that they have more than 100 such people admitted at their facility. His foundation opened the first home in the city.

According to the government's Social Welfare Department, six welfare organisations are providing shelter to more than 150 elderly people.

Sixty-seven year old Fehmeeda is one such person. Six months ago, her sister and brother-in-law admitted to an old home established by the non-profit Sahara Welfare Trust near Teen Talwar in Clifton.

She was married to a retired army officer in Peshawar but he died 10 years after their marriage. The couple did not have any children, so after spending several years alone as a widow, she moved to her sister's house.

"I was living a satisfied life," she says. But her fortunes changed when she fell ill. Initially her nieces and nephews were kind to her but after some time they started getting irritated by her deteriorating health. "I would scream at night, pleading for someone to take me to the hospital but no one would listen to me." Nevertheless, she continued to live with her sister's family and they continued to neglect her.

Some time later, her younger sister in Karachi invited her to stay with her family. Fehmeeda made the journey from Peshawar with one of her nephews and took up with her younger sister's family in Karachi. However, even they could not manage and decided to admit her to the old-age home. They told Fehmeeda they were taking her to the hospital.

According to Akbar Ali, who runs Sahara Welfare Trust, more and more people are bringing their parents and relatives to old-age homes. They are busy and cannot pay them proper attention, he says. For his part, Edhi feels that growing levels of poverty and carelessness are to blame. Sometimes the elderly come themselves and other times their children admit them, he tells The Express Tribune.

While people may hold firm to the belief that 'abandoning' a parent is against social and religous mores in Pakistan, there is one advantage to such institutions. "They get a chance to socialise with people of the same age bracket," says Dr Uzma Ambareen, who is the clinical director of the Pakistan Association for Mental Health.

There is a downside too. When old people are sent to these places, they feel as if they have been dumped and they are useless. "That results in depression and decreases their age," Dr Ambareen points out. But there are some people who prefer old-age homes if they have suffered from bad relationships at home. "They live in a mental exile that creates many more problems."

The administrator of Sahara Welfare Trust's home says that they try to make sure the elderly have everything they need. "We give them food on time and they can spend time with people like them," says Ali. He claims that the women feel relatively more at ease here as compared to the places where they previously lived. This is, however, an open debate.

Fehmeeda, whose life has been unstable since her husband's death, believes that if she had children her life would have been better. Her friend and housemate, 84-year-old Darakhshan doesn't agree. She believes Fehmeeda should be grateful she does not have children because it is worse if you have children and you still cannot meet them. "Look at me. I can neither meet my children nor can I live without them," she says.

According to Darakhshan, her husband was a senior judge at the Sindh High Court. She has a daughter who spends most of her time out of the country with her own children, two of who are married. "I miss my daughter and she is very good," Darakhshan says, despite everything.

Fehmeeda and Darakhshan are two of the seven people who are living in the old-age home set up by the Sahara Welfare Trust. Since they are the only women in the facility, they spend most of their time together, reminiscing about their youth.

"My husband was really tall and handsome and he loved me very much," Darakhshan boasts. She still remembers how they migrated from Agra and her husband chose her over her younger sister. But minutes after this memory escapes her lips, she lapses into silence. "Sometimes I feel like dying and I do not understand why my sister does not take me out of this hospital."

Published in The Express Tribune, July 14th, 2010.
COMMENTS
Comments are moderated and generally will be posted if they are on-topic and not abusive.
For more information, please see our Comments FAQ