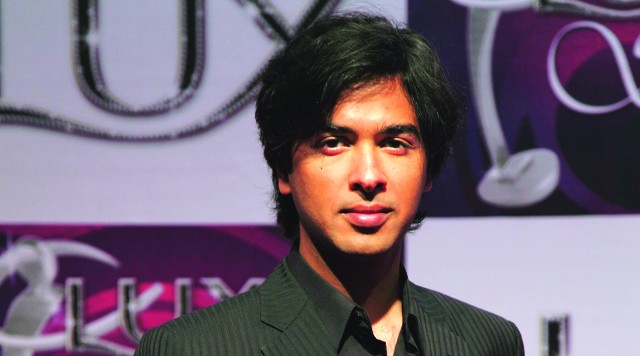 ---
The upcoming Akshay Kumar film Khatta Meetha features a song by the Pakistani singer Shehzad Roy on its soundtrack. The song, titled "Bull****" is a mash-up of two of Roy's most popular songs from his 2008 album Qismat Apney Haat Mein - "Laga Reh" and "Qismat Apney Haat Mein".

The song, which was composed by Shani, has a far more Bollywood feel to it than "Laga Reh", and features a catchy bhangra beat. The original song was a huge hit in Pakistan, more so because of its Ahsan Rahim-directed video that showcased a satirical depiction of Pakistani society, from protesting lawyers to politicians making speeches. The lyrics of the song, including the spoken lines, "naik woh hai jisse mauqa nahi mila" and "(awaam) ko mat jagao, yeh kissi zaroori kaam se sorahe hain" have become part of urban Pakistanis' lexicon.

According to India's Mid-Day newspaper, "After Akshay Kumar and director Priyadarshan saw the first rushes of Khatta Meetha, they realised that it needed a theme song. That's when 'Bull****' happened. Akki conceptualised it. It's a bold and controversial song and politicians will definitely get upset after seeing it. The song has been choreographed by Ganesh Acharya who calls it a 'song with a message'."

Shehzad Roy told The Express Tribune, "I met with Akshay Kumar in Mumbai, and he is always very interested in his films' soundtrack. He really wanted something that would be commercially popular for Bollywood but could also be thought provoking.  So we decided to combine the two songs and they have decided to use it as the theme song of the film."

The song, Roy says, was produced and mixed in Pakistan. When asked what the response has been like, he said, "I can't tell because I don't live there but the promos of the song went on air a week back and Akshay Kumar is currently promoting the film. But what I have been told is that people have liked the song and I think that in itself is very interesting, that a politically themed song has been accepted in Bollywood."

Kumar's controversial photo-op

Khatta Meetha sees Kumar playing a road contractor and releases in India on July 23. While the actor has been going out and 'inspecting roads' as part of the promotional activities for the film, one of his publicity tactics has spawned a war of words. The actor went to meet ailing Indian cartoonist RK Laxman to take his blessings before the film's release. The move has drawn fire from CNN/IBN'S influential film critic Rajeev Masand, who tweeted: "Need innovative ideas to promote films in competitive times. But Akshay Kumar grinning like a jackass at RK Laxman's hospital bed is a new low."

That tweet, in turn, made actor Amitabh Bachchan lash out at Masand for his 'language'.

Another journalist wrote, "There was nothing benevolent or humane about Akshay's act - he'd never even bothered taking Laxman's blessings before the film's shoot. Is there any reason to meet him now, when the old man is on his death bed? Apart from garnering some unashamed publicity?"

Published in The Express Tribune, July 14th, 2010.
COMMENTS
Comments are moderated and generally will be posted if they are on-topic and not abusive.
For more information, please see our Comments FAQ