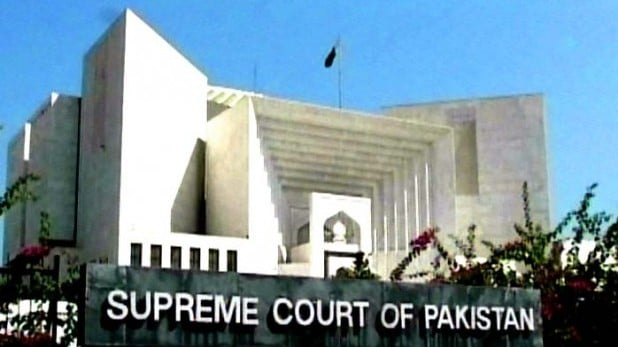 ---
ISLAMABAD: The Supreme Court of Pakistan has turned down the federation's request to defer proceedings in the case regarding the non-implementation of the National Reconciliation Ordinance verdict. In an application filed on Saturday, the government had asked for the proceedings to be delayed till the 17-member SC bench hearing the government's review petition regarding the NRO judgment arrived at a decision.

On Monday, Attorney General of Pakistan Maulvi  Anwarul  Haq appeared before the five-member SC bench headed by Justice Nasirul Mulk seized of the NRO non-implementation case. He told the court that the federation is optimistic that its review petition will be successful and so sought deferral of the implementation of the NRO judgement case.

However, Mulk told Haq that the forum competent to entertain the application would be the 17-member bench. "This five-member bench does not have jurisdiction to suspend hearing of this case," said Mulk.

Giving the AGP two weeks to resubmit the application before the 17-member bench, Mulk adjourned the hearing till July 26.

Mulk also directed the interior ministry to submit its investigation report regarding the reappointment and promotion of Ahmad Riaz Sheikh on the next date of hearing.

Significantly, Mulk also announced that the court will now appoint court assistants to help with the implementation of the NRO verdict. However, he did not elaborate on what exactly will be the function of these assistants.

Talking to The Express Tribune, senior advocate Hamid Khan said the court has the authority under article 190 of the constitution to appoint such assistants for the implementation of its decisions. However, Khan and others agree that it's too early to say who these will be and what functions and authority they'll have. "The court has the power to appoint officers for the implementation of its verdict if the executive is not implementing it but the functions of these assistants will be determined by the court in its detailed judgement," said senior lawyer Akram Sheikh.

Published in The Express Tribune, July 13th, 2010.
COMMENTS
Comments are moderated and generally will be posted if they are on-topic and not abusive.
For more information, please see our Comments FAQ