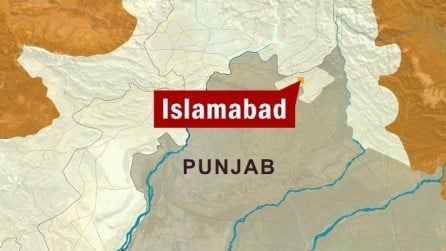 ---
The Pakistan Peoples Party (PPP) has decided to field independents as party candidates in the Punjab by-elections against the Pakistan Muslim League-Nawaz (PML-N).

This is in violation of the Charter of Democracy (CoD) that was signed between former prime ministers Benazir Bhutto and Nawaz Sharif in May 2006 in London. However, the PML-N has been supporting independent candidates in by-elections on seats vacated by the PPP. Thus, the parties have technically observed this clause but practically violated it by supporting independent candidates.

The PPP has decided to support Mazhar Ahmed Qureshi in NA-68 Sargodha against the PML-N's Shafqat Baloch. This seat was vacated by PML-N MNA Javed Hasnain when his degree turned out to be fake. In PP-34 Sargodha, the PPP is supporting Fayyaz Othi against PML-N MPA Rizwan Gill whose degree was also forged.

According to a PPP leader, various factors have prompted the party to make this decision and that the PPP was under pressure from the party's local chapters who did not want to the field to be open for the PML-N.  "The PML-N violated the CoD by fielding an independent candidate against Foreign Minister Shah Mahmood Qureshi's brother and it was an embarrassing situation for the PPP when Qureshi's brother lost. The independent candidate later joined the PML-N," he said. Citing another occasion, he said that the PML-N had openly supported Nawabzada Iftikhar against the PPP's Jamshed Dasti in the Muzzafargarh by-election.

Splits also seem to have emerged in the Sargodha chapters of the PPP and the PML-N over awarding party tickets. PPP's divisional coordinator Malik Azizul Haq is campaigning against PPP-supported Othi in PP-34 because the party decided not to field Haq's daughter as their unofficial candidate. In a meeting held at the Zardari House in Islamabad on Saturday, Haq had told Zardari's sister Faryal Talpur that he will not support Othi. Punjab senior minister Raja Riaz arrives in Sargodha on Monday in a last-ditch effort to convince Haq to campaign for the PPP-supported candidate.

Senior PML-N leader Chaudhry Abdul Hameed is opposing Tabrez Gill, the party candidate for PP-34, and supporting the independent candidate Ijaz Kahloon because Hameed's son was not awarded a ticket.

Published in The Express Tribune, July 12th, 2010.
COMMENTS (2)
Comments are moderated and generally will be posted if they are on-topic and not abusive.
For more information, please see our Comments FAQ