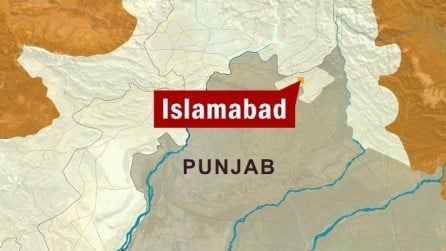 ---
ISLAMABAD: The cost of five medium irrigation dams has ballooned from Rs35.6 billion to a staggering Rs100 billion, showing more than a 200 per cent increase over the original estimates of the project cost because of the slow pace of development.

An official document available with The Express Tribune reveals that the PC-1 of five dams — Darawat, Winder, Ghabir, Naulong and Nai Gaj — was approved in September last year involving an amount of Rs35.6 billion.

However, the PC-1 of these water dams has been revised this June, resulting in an increase of Rs64.4 billion ($750 million) in the project cost.

The document shows that the original cost of the Darawat dam was Rs3.2 billion ($36.5 million) that has now been revised upwards to Rs18 billion ($208 million).

Winder Dam's original PC-1 was approved amounting to Rs1.7 billion ($19.5 million). Its cost has now swelled to Rs12 billion ($143 million).

Ghabir dam was planned to be constructed at a cost of Rs2.1 billion ($24.3 million) but its revised outlay has touched the Rs10 billion ($117 million) mark.

The official document reveals that the government had approved PC-1 of Naulong dam last year involving a cost of Rs11.7 billion ($134.5 million) that has jumped to Rs32 billion ($367 million) under the revised PC-1.

Similarly, there has been a significant increase in the cost of Nai Gaj dam, as its original cost was estimated at Rs16.9 billion ($194.5 million) but now it stands at Rs28 billion ($324 million).

According to the document, the government has released Rs1 billion in May this year against the demand of Rs3.5 billion for mobilisation of contractors of Winder, Darawat, Ghabir and Naulong dam projects.

The document prepared by Wapda reveals that the capacity of the country's three mega water reservoirs has also gone down significantly due to sedimentation.

It notes that the capacity of Mangla, Tarbela and Chashma has shrunk between 15 per cent and 30 per cent. The original storage capacity of Tarbela Dam was 9.69 MAF back in 1976 which has contracted to 6.77 MAF. Mangla dam's original storage capacity in 1968 was 5.34 MAF that has now decreased to 4.54 MAF.

Moreover, the capacity of Chashma is at present 0.26 MAF, which was originally 0.72 MAF.

Published in The Express Tribune, July 12th, 2010.
COMMENTS
Comments are moderated and generally will be posted if they are on-topic and not abusive.
For more information, please see our Comments FAQ