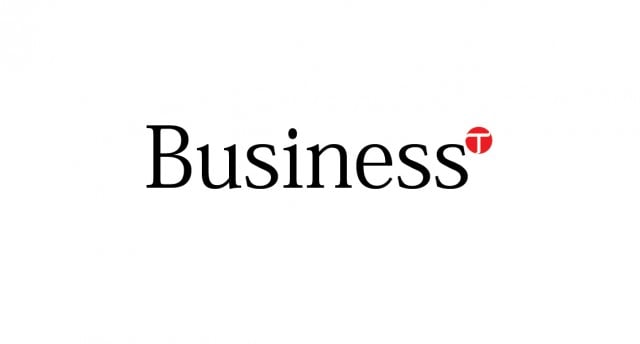 ---
KARACHI: My decision to buy a new car was clouded over by the uncertainty of the changes in the upcoming budget last month. I was trying to anticipate how car prices would be affected because they had gone down after the previous budget announcement in 2009.

Fortunately I followed my gut decision and booked the car two days before the budget and cars price went up by Rs40,000. The saleswoman praised my intuition when I went to collect the car, but I saw her adamantly getting newer customers to pay the post-budget price.

This above scenario reflects the typical uncertainty that most people find themselves in when making buying decisions. However, such situations are an understatement when we tend to look over the horizon towards businesses which are constantly embroiled in the atmosphere of change and uncertainty.

Companies think that the traditional approach of applying a set of powerful analytical tools to predict the future will direct them to a clear strategic direction. But what if these tools backfire in the face of a highly uncertain environment?

Businesses are a high-stake game. It is no surprise that companies are investing millions of dollars every year in an effort to shape their futures with high-stake bets. Kodak is spending $500 million per year while HP and Microsoft together invested $250 million in a project to simplify technological uncertainties.

Taking a look at the local Pakistani environment, we see companies thriving in the most uncertain of business environments. These uncertainties range from demand levels, costs, competitive pricing, the ability to maintain and manage key customer relationships, supply chain sources, currency values, interest rates, physical risks, environmental risks, tax, legal matters; legislative, fiscal and regulatory developments. Not to mention political, economic and social conditions.

Most small and medium-sized companies conveniently tend to ignore planning for the future. Since time immemorial, Pakistani companies have been exposed to so much uncertainty, that they have grown to be more accepting and fatalistic about it. Instead of taking a proactive or preventive approach, companies have become used to following their whims and instincts; which should worry everyone.

Some failing companies try to find solace in the government even though our government is unable, unwilling or incapable of dealing with such situations, as we know from its bailing out all of its public sector industries.

Focusing on immediate payouts, short-cuts are inherently embedded in the Pakistani system. Hedging mechanisms, which are strong risk-reducing measures internationally such as fuel hedging, is not a norm in Pakistan. Speaking to the former Chairman of PIA, Zaffar Khan, he that while airlines abroad take fuel hedging a serious contingency plan, it is unfortunate that PIA until recently was not hedging fuel at all and is only doing limited hedging now. Also, he said that Pakistani projects are often heavily financed through debt (debt-equity of 70/30). A prudent contingency measure is to go for a 50/50 debt-equity ratio financing to leave room on the balance sheet to deal with the uncertainties.

Multinationals operating in Pakistan tend to take a more proactive approach towards uncertainty. The Resource Group (TRG) manages demand and human resource uncertainty by rotating their employees between TRG Pakistan and other countries.

However, the truth remains that strategic future planning to meet uncertainties are not strictly a part of the Pakistani business culture. Traditional approaches like capital budgeting or focusing incorrectly on re-engineering, cost-reduction or quality management that do not even qualify for a strategy often defeat even the smart, experienced companies.

History is full of stories about smart companies that incurred massive losses. Walt Disney setting its foot in Europe in 1992 suffered losses of $1 billion by 1994. Zapmail, a product of FedEx Corporation lost $600 million before pulling back from the market. However, such failures can surely be prevented or their costs contained with senior management using the modern planning and analytical approaches.

So what really makes for a good strategy in a highly uncertain business environment? Several modern approaches to strategically plan the future have been outlined by Harvard University. In collaboration with the standard strategy toolkit of market research, competitor analysis, discounted cash flows and valuation techniques, an organisation needs to incorporate scenario analysis; situational analysis; be a learning organisation; convert uncertainty into opportunity; interact with consultants, use the 'Game Theory;' undertake discovery-driven planning which is about converting implicit assumptions into knowledge; use the two-pronged approach of looking backward and forward and use the time-pacing strategy used by Intel which is about scheduling change at predictable time intervals.

Being a nation that is still not fully incorporated in the global world economy and known for the highly uncertain and turbulent business environment, it is initiatives and efforts on our own part that will raise us to a level where we will be recognized and accepted globally.

Published in The Express Tribune, July 12th, 2010.
COMMENTS
Comments are moderated and generally will be posted if they are on-topic and not abusive.
For more information, please see our Comments FAQ