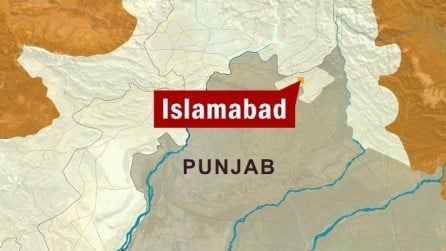 ---
ISLAMABAD: In an unexpected move, a federal cabinet member has appealed for the subject of education to be kept under the purview of the centre, instead of being handed over to the provinces as envisaged under the 18th Amendment to the Constitution.

Buttressing his plea on the slogan of "national security and cohesion", Sardar Assef Ahmed Ali, the education minister, has written a letter to the Implementation Commission on the 18th Amendment to the Constitution to this effect, Express 24/7 has learnt.

In the letter, the minister has contended that, if a timely decision is not taken to keep education affairs under the belt of the federation, as originally envisaged in the 1973 Constitution, the cohesion of the country would be at stake.

Sardar Assef further wrote that education was kept in the concurrent list under the original 1973 Constitution to ensure uniformity of curricula. He also pointed to the Federal Supervision of Curricula, Text Books and Maintenance of Standards of Education Act 1976, which, he said, was enacted to take precedence over provincial legislation to ensure that a uniform education system exists in the country.

With the adoption of the 18th Amendment, the provinces will be dealing with issues related to curriculum, syllabus, planning and policy, centres of excellence and standards of education. This, the minister asserted, would create "separate education systems in Pakistan" and "will be detrimental to the cause of education as well as national cohesion".

The minister proposed that the subject of education be reassigned to the federation or at least be placed in the second part of the federal legislative list. Despite repeated efforts by Express 24/7, Sardar Assef was not available for comment on the issue.

Sardar Assef had earlier supported the 18th Amendment, but is now warning of serious consequences if education is transferred to the provinces. Parliament would be required to pass yet another constitutional amendment if it does accommodate the suggestion of the education minister.

Published in The Express Tribune, July  11th, 2010.
COMMENTS
Comments are moderated and generally will be posted if they are on-topic and not abusive.
For more information, please see our Comments FAQ