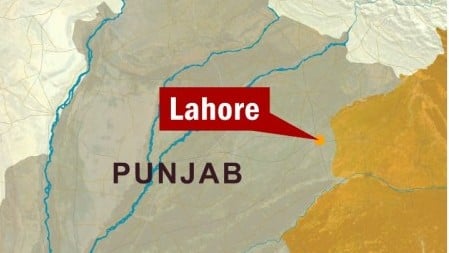 ---
LAHORE: Lahore's population has almost doubled over the last 12 years (from 5.14 million in 1998 to about 9 million at present) and is expected to cross 11.25 million by 2020 if it keeps growing at the current rate – 2.05 per cent. It was only 2.9 million in 1981 census.

On average, 547 children are born in the six teaching hospitals of Lahore everyday. The provision of basic healthcare and education facilities to these children however remains questionable. Though the government officials claim that the unregulated growth of population has stopped, the statistics say otherwise.

The world is observing Population Day on July 11 (today). The theme for this year is 'Everyone Counts' which aims to highlight the importance of data collection.

Our population census organisation and population welfare ministry, however, have yet to come up with a reliable mechanism to collect population data.

An official of the Population Welfare Department absolved his department of responsibility in this regard saying that data collection was a federal issue. He said that the provincial department did not have any independent and reliable data collection mechanism.

Sajjad Ahmed Bhutta, the District Coordination Office (DCO), said that the city district government was planning to build infrastructure to cope with the increasing population of the city. He claimed that the unplanned growth had been stopped and new housing societies were only being allowed after they presented a complete master plan.

"We are also trying to control ill-planned population growth in the existing housing societies. With planned growth we will be able to control the population in the city in time," he said.

The DCO said that commissioning of new schools, roads and hospitals was part of development planning.

The Ministry of Population Welfare director general said that they were working to bring down the growth rate to 1.73 per cent. On the theme of the Population day, "We are proposing a new National Population Policy of Pakistan which will be produced before the Cabinet very soon," he said. He added that the policy aimed at collecting authentic data so that the population control plans can be made relevant and effective.

He said that the government would also consult religious scholars on the issue. The new policy, he said, would be finalised after taking the provincial departments on board.

Published in The Express Tribune, July 11th, 2010.
COMMENTS
Comments are moderated and generally will be posted if they are on-topic and not abusive.
For more information, please see our Comments FAQ