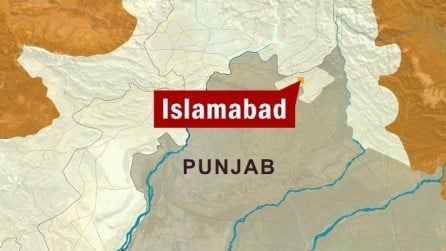 ---
Pakistan's premier spy agency, the Inter Services Intelligence (ISI), said on Thursday it was in the middle of a 'review' of its counter-terror campaign against al Qaeda and its local affiliates as a 'readjustment' to the situation emerging in Afghanistan.

"As the American policy in Afghanistan is changing…we are doing the same here. And we will do what suits us," officials quoted ISI chief as telling a parliamentary panel that is preparing to furnish recommendations for the government on security issues.

In an hour-long powerpoint briefing to the Parliamentary Committee on National Security here on Thursday, Lt-Gen Ahmed Shuja Pasha said 'no pressure is being taken in the preparation of the counter-terror strategy'.

Though little details emerged out of the meeting that took place behind closed doors, some of the participants said the parliamentarians were given a comprehensive insight into how the military would be tackling the challenges to the national security in the future.

"There is definite change in the policy and in the mindset (of security establishment) as well. It looks indigenous factors are being given greater importance in the strategy," said one participant, comparing the briefing by the ISI this time and the one given a couple of years ago.

"The national interest will our utmost priority in the formation of the policy…it is supreme," another participant quoted Pasha as telling the parliamentarians whose queries were also responded by  the ISI chief.

According to the participants, a part of the briefing was devoted to ongoing military campaigns in various parts of Pakistan and the prospects of peace that could return to those regions after such offensive.

According to parliamentarians, the ISI chief said it would be up to Pakistan's political and military leadership to decide whether and when to send in troops to take onto al-Qaeda-linked militants in the North Waziristan region.

"Any decision, if one is needed at all, will be our own," Pasha was quoted as saying about the border region between Pakistan and Afghanistan allegedly hosting the most dangerous Taliban group called Haqqani network.

Talking to the media later, the committee's chairman Senator Raza Rabbani said the panel would seek further briefings from the foreign and interior ministries next month before finalising its recommendations.

Foreign Minister Shah Mahmood Qureshi is expected to brief the committee on Friday after he returned from an official visit to China along with President Asif Ali Zardari.

Published in The Express Tribune, July 9th, 2010.