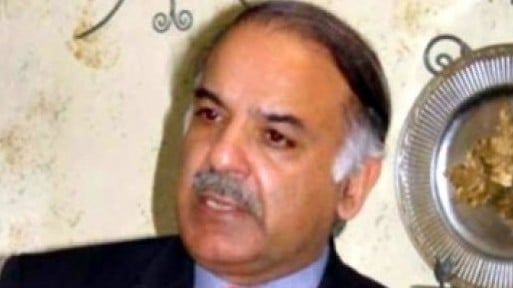 ---
Two wings of the Services and General Administration Department (S&GAD) look after the air travel of the Punjab chief minister and the governor at an annual cost of Rs140.7 million.

Maintaining two different wings where one could have sufficed appears to be quite inexplicable but not apparently to the provincial government.

Between them, VIP Flight Maintenance and Operation Cell, equipped with an M-17 helicopter, and an Aviation Flight (AF) Cell (previously known as Rotary wing of the Home Department), with a beech jet, manage the air travel needs of the government leaders. The finance department has allocated Rs67.07 million in 2010-11 budget (after to Rs59.81 million last year) to meet the operational expenses of the VIP Flight Maintenance and Operation Cell and Rs73.61 million (Rs52.41 million last year) for that of the Aviation Flight Cell. These allocations have been made under the 'current expenditure of the S&GAD' head.

Both wings maintain their own staff and facilities including hangars to keep the helicopter and the jet.

The VIP Flight Cell has a total of 44 employees including 22 officers (a chief pilot in BS-21, two aircraft engineers in BS-20, a senior engineer and a director in BS-20, three co-pilots in BS-19, a store officer in BS-18, four chief mechanics in BS-17, four aircraft mechanics in BS-16, a private secretary and two office superintendents). The AF has 42 employees including seven officers (a maintenance engineer, an office in charge, two pilots in special pay scales and a technical officer, a section officer and a superintendent).

The M-17 helicopter in the use of the AF was purchased in May 2004 by the Home Department. It has been designated for use in emergency relief activities as well as rescue operations during floods, famines or earthquakes. The helicopter has a boarding capacity for 10 people.

Of the two beech jets in the use of the VIP Flight Cell, one was grounded in 2008. The other can accommodate nine people including two pilots. One of the jets was purchased during the tenure of Mian Manzoor Watto and other during that of Chaudhary Pervaiz Elahi. The VIP Flight Cell was put under the administrative and financial control of S&GAD in September 2008 following amendments in the Rules of Business. Earlier, it was placed under the Governor's House and the Aviation Flight Cell alone reported to the S&GAD. On Chief Minister Shahbaz Sharif's disqualification and imposition of governor's rule in February 2009, the VIP Flight Cell was once again put under the Governor's House, only to be retrieved by the S&GAD after Sharif's restoration to the office.

Published in The Express Tribune July 9th, 2010.
COMMENTS
Comments are moderated and generally will be posted if they are on-topic and not abusive.
For more information, please see our Comments FAQ