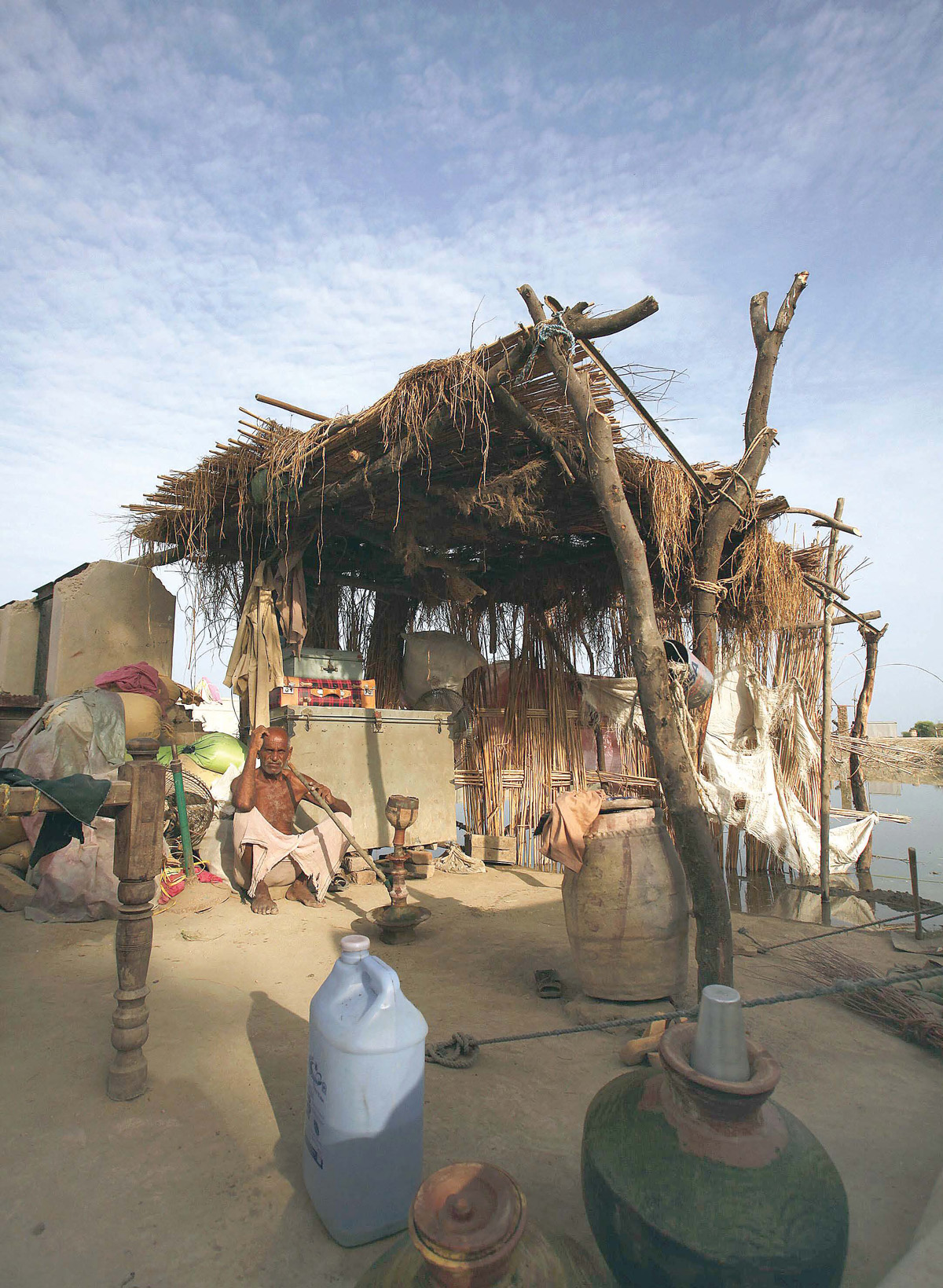 ---
The rainy summer months used to signify work for technicians, musicians and extras in Pakistan's film studios. However, the rains now only serve as a memory for Lollywood's glory days. Although many big screen stars are still doing well by either undertaking modelling assignments or working in Indian movies, the studio workers are not trained for any other profession.

While the film industry remains divided into two groups, these technicians, musicians and workers yearn for the good old days.

An official of the once celebrated Shahnoor studio in Lahore said that the majority of workers used to celebrate the monsoon season as lot of movies were released before the rains began and they were able to find work easily. But now things have changed and "There aren't any movies at all in saawan (rainy season) now," he said.

Sabir Ahmad used to be an assistant for music recordings, but he is now a vendor. He recalls the days gone by with fondness, "The rainy season used to bring spring to the studios," he said. Ahmad added that even though extras and helpers did not earn large salaries they still enjoyed the season as it was a 'joyful time' in the studios.

Said Pur, a village where most of Lahore's film industry extras belong to, came alive in this spell as several movies started production just before the monsoon. Baba Shakeel, a contractor who hired extras for movies said that these films contained songs for which many extras, technicians and musicians were required. "I remember that the rains used to be a fun season for movie buffs and filmmakers alike," he said.

A retired chairman of the Cinema Management Assoc-iation, who spoke on condition of anonymity, said that cinemas used to make arrangements before the wet months, as August was the most popular time for movies to be released in cinemas. "Those days are just in our memories now. It seems like a dream that people used to stand in long queues to get cinema tickets. Now cinemas keep waiting for the buyers to come," he said.

When it rains...

All play and no work

Listen to songs while working

Stare despondently out of the window

Worry about how to get home

Try and convince your boss to let you off

At home

Eat pakoras with a hot cup of tea

Curl up with a good book or watch a movie

Go on your roof and get soaked

Curse the electricity company for cutting power off

At school

Bunk classes

Run around in the school yard with friends

Convince the canteen owners to order halwa puri and samosas

Published in The Express Tribune, July 9th, 2010.
COMMENTS
Comments are moderated and generally will be posted if they are on-topic and not abusive.
For more information, please see our Comments FAQ