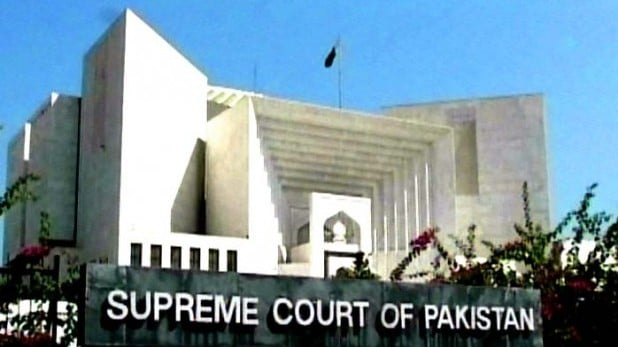 ---
The Supreme Court (SC) has adjourned the hearing of pleas against the 18th amendment till Tuesday.

The petitions were heard by a 17-member bench headed by Chief Justice Iftikhar Chaudhry.

During the court proceedings today, the chief justice questioned changes in clauses related to the judiciary.

The Supreme Court Bar Association's lawyer Hamid Khan wrapped up his arguments in today's hearing.

Hamid Khan argued the new method of appointment of judges under article 175 has been derived from the charter of democracy which has no legal standing. He said the method should be declared unconstitutional.

Hamid Khan said the new procedure violates parliamentary democracy and distorts the basic structure of the constitution. He explained that the new process excludes the role of the prime minister in judges' appointments which cannot be done in a parliamentary democracy.

The Supreme Court has adjourned the hearing of the NRO review petition for an indefinite period.

The SC has also adjourned the hearing of the NRO review petition for an indefinite period.

Government's lawyer Kamal Azfar appeared before the 17-member bench to give his argument. Azfar asked the judges to allow him to file another review petition. He further added that the SC ordered the federal government to reopen the NRO cases and the cases against President Zardari .

According to him, the international law does not allow cases closed by the international court, to be opened in any country.

Pakistan, he said, cannot issue orders to foreign courts.
COMMENTS
Comments are moderated and generally will be posted if they are on-topic and not abusive.
For more information, please see our Comments FAQ