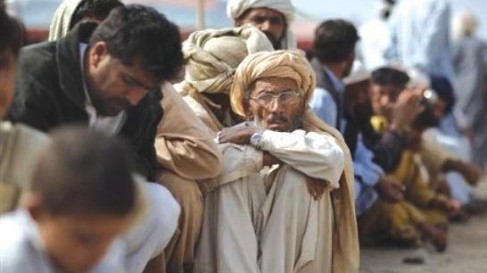 ---
The Islamabad Police has come under scrutiny again after three suspects in their custody complained of being brutally tortured in courts last week. In separate hearings, detainees from different police stations accused police of  mistreatment.

In the first instance, Muhammad Nasrullah along with Bakht Khan, arrested for carjacking, complained of physical abuse by the Shahzad Town police. Nasrullah even vomited blood in the premises of the court during his hearing. The court ordered a medical examination for the suspect. After the report did not reveal any serious injuries to Nasrullah, he was sent to jail on physical remand.

Police officials denied the torture allegations, and claimed the two were hardened criminals trying to earn courts' sympathy.

"They were professional carjackers who had stolen dozens of vehicles. They were not even touched by the police and they are lying," said DSP Shahzad Town Farhat Abbas Kazmi.

However, police officials from the police station said that the suspects were beaten up by the investigation police to extract information about the stolen vehicles. "He started vomiting blood and had to be shifted to the hospital after his condition deteriorated," one of them added.

Another suspect in the custody of Sabzi Mandi police, Muhammad Bashir, complained before the session court that he was tortured by the police during his physical remand. He was produced before the court after his relatives expressed their concern over his deteriorating physical condition.

A medical inquiry was ordered and doctors at Pims concluded that Bashir was not mistreated.

"He was arrested in a murder case. He lied before the court accusing the police of third degree torture," said a police official. A third degree includes different styles of extreme torture, which do not necessarily leave a visible wound on the victim's body.

"I was advised by my uncle to make this statement before the court to get bail and other concessions," Bashir acknowledged. However, Bashir appeared certain that no one could guarantee the "safety of his skin" in police custody now, after his failed stunt.

A police official, who had taken Bashir to the hospital, said: "Now we will teach him all about third degree torture."

Justice (Retired) Tariq Mehmood, a former judge, said the police had to take the initiative of curbing torture themselves. "Such cases are a routine in our courts," he said, "Often police officials involved are punished as well, but most of the times they get away with it because they manage to influence the doctors who prepare the medical reports."

Published in The Express Tribune, July 5th, 2010.
COMMENTS
Comments are moderated and generally will be posted if they are on-topic and not abusive.
For more information, please see our Comments FAQ