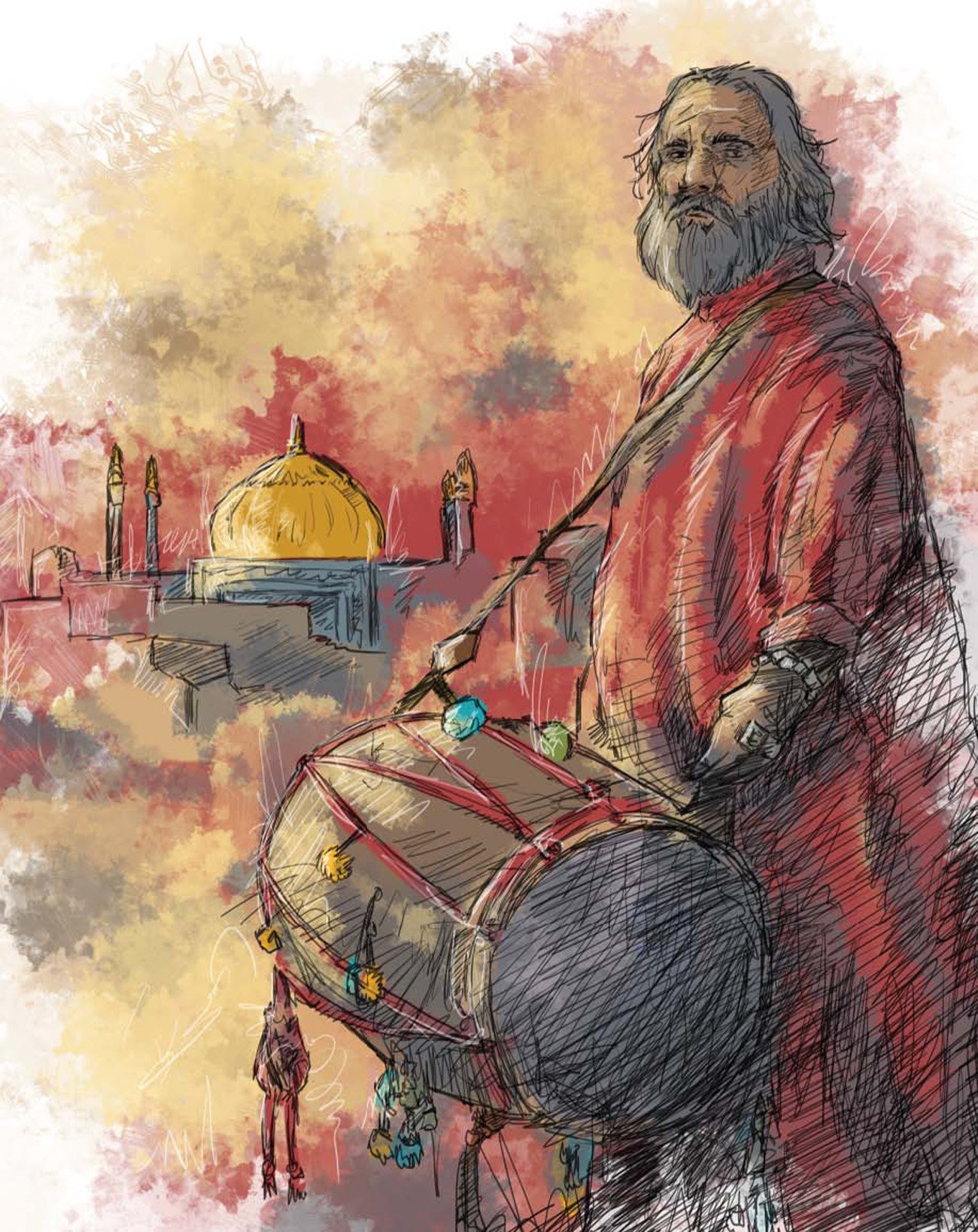 ---
KARACHI: His paintings are famous among art lovers throughout the country, but less well known is the fact that Sadequain was also a poet, remarkably prolific in writing quatrains, or rubayat, in Urdu.

The collection of his poetry, titled Rubayat e Sadequain Kulliyat (The complete quatrains of Sadequain), launched at the Arts Council in Karachi on Saturday, sought to portray a more complete view of the renaissance man, juxtaposing readings of his poetry with an exhibition of his drawings.

The book was compiled and published by Sadequain's nephew, Sultan Ahmad Naqvi, in an attempt to illuminate an aspect of his life that even many of his admirers know little about.

"We feel it is our filial duty to bring Sadequain's artistic acumen to light," said Sibtain Naqvi, one of the masters of ceremony at the event and the son of Sultan Naqvi.

The 600-page book contains about 2,500 quatrains, mostly about love, but also about God, sacrifice and of course, art. It contains 200 illustrations drawn by Sadequain himself to accompany his verses. In some cases, the poetry is written in the poet's own calligraphy. The book is priced at Rs1,650.

The launch itself was a relatively low-key affair, though it included some big names. Anwar Maqsood, a modern renaissance man in his own right, was one the hosts. Rahat Kazmi, the renowned actor and educator, was among the poetry readers.

The event was also probably one of the few places in Karachi where people greeted each other not with "hello" or "Assalam-o-Alaikum" but with "Adaab", the secular greeting indigenous to Urdu but rarely ever used.

The exhibition of drawings was also accompanied by a sale of copies printed on jute, each priced at Rs5,000. Jute seemed to be a running theme at the event. Even the book itself came wrapped in a jute jacket. According to the event's organisers, it was meant to symbolise Sadequain's asceticism.

Sadequain Publications, the organisers of the event, are a private corporation owned by his family and dedicated to promoting Sadequain's art. They plan to regularly hold events, centred on book launches. The next event is planned for February. In addition, the organisation wants to promote more frequent exhibitions of Sadequain's work.

"Sadequain was an artist for the masses," said Sibtain Naqvi. "His art is not meant to be caged in the drawing rooms of Defense."

Born in 1930 in Amroha, UP, India, Sadequain is one of Pakistan's best known artists and calligraphers. His murals adorn the halls of the State Bank and Frere Hall in Karachi, Lahore Museum and Punjab University in Lahore as well as many other locations around the world. He died in 1987 in Karachi.

Published in The Express Tribune, July  4th, 2010.
COMMENTS (2)
Comments are moderated and generally will be posted if they are on-topic and not abusive.
For more information, please see our Comments FAQ