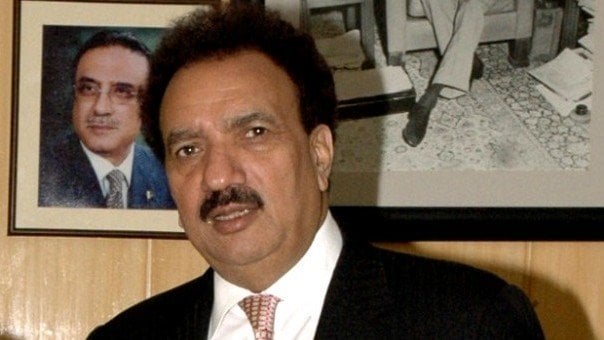 ---
Interior Minister Rehman Malik on Friday condemned the attack on Data Darbar, saying that no Muslim could even think of attacking the shrine.

Speaking at an inaugural ceremony of a police station, Malik said that Lashkar-e-Jhangvi (LJ), Sipah-e-Sahaba (SS) along with Tehreek-e-Taliban Pakistan and Al-Qaida were working to destabilise Pakistan.

He said that the federal government had already hinted the provincial governments that after Khyber-Pakhtunkhwa the terrorists would target Punjab and Sindh and that law enforcement agencies and police are on high alert.

IG Islamabad, Syed Kalim Imam and SSP Islamabad, Tahir Alam welcomed the Interior Minister and presented him their recommendations for the improvement of police performance.

Earlier the minister visited the house of martyred police personnel Shamshad Khan and gave the cheque of Rs0.5 million to his widow.