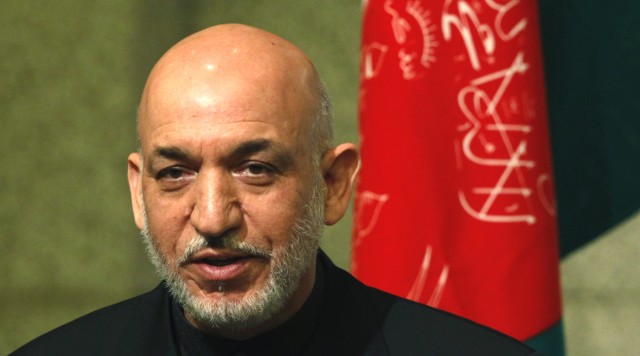 ---
Afghan President Hamid Karzai agreed to send a group of military officers to Pakistan for training.

Afghan and Pakistani officials believed that this significant policy shift signals deepening relations between the two neighbours.

The move was important for Pakistan as the two neighbours have become increasingly convinced that the US war effort in Afghanistan is faltering. Afghan officials said that Karzai has begun to see Pakistan as a necessary ally in ending the war through negotiations with the Taliban.

"This is meant to demonstrate confidence to Pakistan, in the hope of encouraging them to begin a serious consultation and conversation with us on the issue of [the] Taliban," Rangin Dadfar Spanta, Karzai's national security adviser, said regarding the training agreement.
COMMENTS (6)
Comments are moderated and generally will be posted if they are on-topic and not abusive.
For more information, please see our Comments FAQ