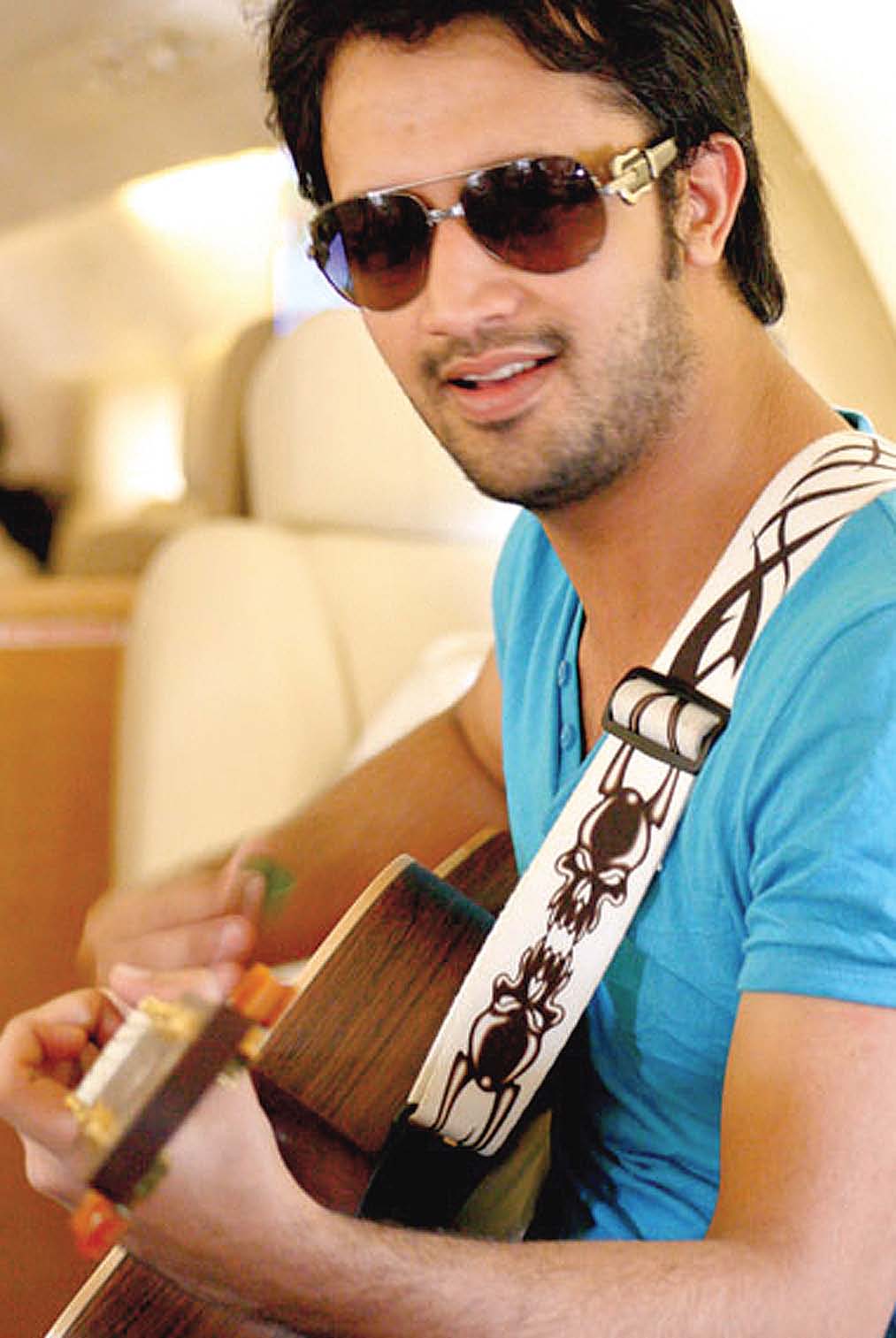 ---
Abhishek Sharma's first feature film, Tere Bin Laden, has been one of the most talked about ventures of the summer. Featuring Pakistani musician Ali Zafar in the lead and with a hilarious plot involving a fake Osama Bin Laden, the film has garnered buzz worldwide. He talked to The Express Tribune about his film and misconceptions associated with it.

How did you pick Ali Zafar for the role of Ali Hassan?

When I wrote the script I wasn't thinking of a particular actor. But once I had written it I realised that I needed three things from the actor who would play the role. He had to be a good actor with a comedic edge, good looking and be able to play the role of a Pakistani journalist. Ali Zafar had all three so he fit the role perfectly.

Zafar's acting career has been limited; did this make it challenging for you to direct him?

Not at all. He is a brilliant actor and a lot of people don't know that he started out his career as an actor and did some television work such as "Kaanch Ke Par" and "Kollege Jeans". I saw the spark in him in his music videos and did some research. He was fantastic in Tere Bin Laden (TBL) and I think he was just waiting for the right role. I am very honoured that he has chosen to make his debut into film acting with my movie.

Is there any truth to rumours you have been receiving threats?

(Laughs) Well I have received some blank calls but the only tangible threat so far was a handwritten letter from an anonymous source. I haven't been taking this stuff seriously because I have made a funny movie and we are all comedians. We do not want controversy but sometimes people just hear the name Osama Bin Laden and assume a film will be made in a particular way. I hope that they will watch it and realise that it was not meant to spark controversy.

How did you find the actor who plays the fake Osama Bin Laden?

This was a long and tiring process as we needed a look alike who could act. We held auditions for actors and non-actors and made tapes but couldn't find anyone to fit the part. Then I suddenly remembered an actor called Pardhuman Singh who had worked with me in Delhi and gave him a call. He flew into Mumbai to see if our make-up artist could make him look like Osama Bin Laden and he could, so we had our man.

There has been an increase in films and TV shows attempting to make light of terrorism; such as the British film Four Lions as well as stand-up comedy like "Achmed the Dead Terrorist". Does TBL fall into this category?

Tere Bin Laden is not making fun of terrorism; it is making fun of the post-9/11 world where words like Islamophobia and 'war on terror' have been introduced. We are showing it from the point of view of the 'common man' - Ali Hassan - who is trapped between the modern west which refuses to give him a visa and the fanatic east. The majority of us do not have anything to do with this war but we have to deal with it.

How was the process of recreating Karachi in Mumbai?

This was a long and tiring process. I visited Karachi in 2008 and saw what had to be recreated in Mumbai and Hyderabad. During the editing phase certain scenes were shot in Karachi that were needed to give the film an authentic touch and then incorporated into the movie so that the audience will not know when they are seeing the actual Karachi and the fake one, which we built.

We also called in a writer from Pakistan, Syed Muhammad sahib, for the dialogue. I wrote the script in English and Hindi and he was called in to change it to Urdu and make it sound genuine by incorporating the Karachi way of speaking and certain words that are used there.

What kind of audience are you targeting for the film?

This is a very marketing oriented question and although I have been asked the same question a number of times, I am not sure how to answer it. I have made a film for the whole world and want everyone to see it. It is on a universal subject and there is no one particular group that I have made it for.

Published in The Express Tribune, July 1st, 2010.
COMMENTS (15)
Comments are moderated and generally will be posted if they are on-topic and not abusive.
For more information, please see our Comments FAQ