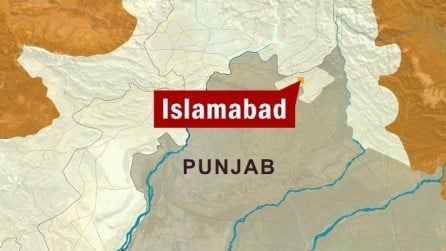 ---
ISLAMABAD: Chairman of the Indus River System Authority (Irsa) Aman Gul Khattak has stepped down apparently on health grounds but triggering speculation that he resigned after failing to do justice on the issue of closure of the Chashma-Jehlum link canal.

The ministry for water and power confirmed the resignation of Aman Gul Khattak. He was a member of Irsa from Khyber-Pakthunkhwa. According to the Irsa Act, Secretary Irrigation of Khyber-Pakhtunkhwa will take the rotating chairmanship till October 16 when the seat will go to Punjab for one year.

According to an Irsa official, Khattak was seriously ill and was on leave for the last two weeks.  And that the Member Irsa Punjab, Shafqat Massod, had been chairing the Authority's meetings in his absence.

However, sources say that Khattak resigned after he failed to convince both Sindh and Punjab to amicably resolve the issue of reopening the Chashma-Jhelum link canal.

"Khattak's resignation has been sent to the Prime Minister Secretariat for approval," an official in the water and power ministry told The Express Tribune.

Owing to Sindh's dominance over Irsa, the Chashma-Jehlum link canal has been closed since February and Punjab's efforts to get it reopened have so far remained unsuccessful.

The federal Irsa member is appointed from Sindh under the law, thanks to former military dictator Pervez Musharraf who had amended the laws in favour of Sindh.

Punjab has long been demanding reconstitution of the water watchdog, terming it a partial body working to safeguard the interest of only one province at the cost of others. Balochistan has also joined hands with Sindh in this demand. Punjab has proposed to take the federal member either from Gilgit-Baltistan or from the Federally Administrated Tribal Areas (Fata).

Published in The Express Tribune, June 30th, 2010.
COMMENTS
Comments are moderated and generally will be posted if they are on-topic and not abusive.
For more information, please see our Comments FAQ