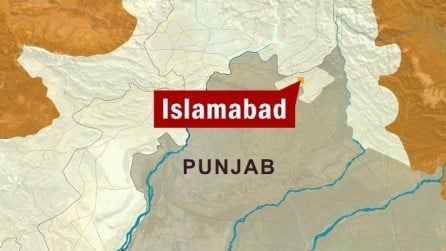 ---
Former CDA chariman Kamran Lashari is learnt to be preparing to file a review petition against the Supreme Court's order, which called for taking action against him for allowing illegal construction inside the Fatima Jinnah Park in the federal capital.

Currently, Lashari is working as secretary petroleum.

A three-member bench of the apex court, comprising Chief Justice Iftikhar Muhammad Chaudhry, Justice Ghulam Rabbani and Justice Khalilur Rehman Ramday, gave its ruling on June 4 in a suo motu action taken in a case filed by Saadia Abbasi highlighting the violation of the apex court's 2006 verdict, which had banned all kind of commercial activities in public parks.

According to the Supreme Court's judgment, the former CDA chairman violated constitutional provisions, the CDA Ordinance of 1960 and other rules and regulations by granting 33-year lease to government land to a private firm for much less than its commercial value.

The court called for instituting civil and criminal actions against the former chairman and all other CDA officials who colluded in this matter.

In an exclusive talk with The Express Tribune, Lashari said: "I have decided to file a review petition against the judgment…By the end of this week."

Lashari, who said he was optimistic about the outcome of the appeal, said that his lawyer had assured him that the CDA's reply during the case proceedings was satisfactory.

The CDA had submitted before the court that the firms had been recommended by the then prime minister and the president, asking the authority to lease land to them. Talking to The Express Tribune, Saadia Abbasi, the petitioner, urged the Supreme Court to clarify the matter regarding the construction by a private in the Fatima Jinnah Park in view of the CDA contention that the restaurants cannot be viewed as part of the park's land.

Published in The Express Tribune, June 29th, 2010.