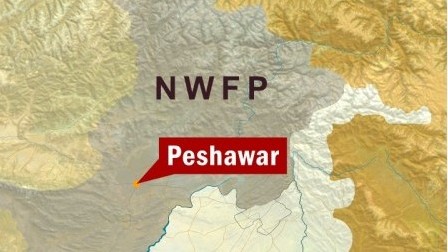 ---
PESHAWAR: Four soldiers were killed when Taliban militants ambushed an army patrol in the Bajaur tribal region, while security forces claim to have killed 20 insurgents in fresh fighting in Orakzai Agency, officials said on Monday.

Armed militants attacked the troops during a patrol in the border town of Kharaki, 25 kilometres north of Khar, the main town in Bajaur Agency, local administration chief Mohammad Jamil told AFP.

"Four soldiers were killed in the attack," which, in turn, triggered a retaliation from the soldiers in which three militants were killed, he said.

A security official confirmed the attack, saying that more than a dozen militants had attacked the patrolling party. "The attackers were heavily armed," he added.

Taliban militants fled Kharaki earlier this year when Pakistani troops dismantled their hideouts and training centres in an operation, officials said.

Troops have been fighting in Bajaur since August 2008,  trying to smash Taliban and al Qaeda hideouts there, but there are indications that militants are trying to make a comeback.

In Orakzai Agency, dozens of heavily armed militants attacked a security checkpoint in the Sanpaga Kanado area, triggering a bloody gunfight.

Official sources confirmed the clash, claiming that 12 Taliban fighters were killed and eight wounded in the battle. They also concede that three paramilitary troops, among them a captain, were also injured. Militants also traded heavy fire with paramilitary troops in the Bakirghari area of northern Orakzai. At least eight militants were killed in the clash.

Security sources also claimed that a hospital of militants was destroyed in Sunday's air raids in the Mamozai area of northern Orakzai. Sources said around 40 militants, being treated at the hospital, were killed in the air strike. The hospital building was destroyed in the attack. Taliban insurgents also fired a volley of rockets in the Bahermela area of Hangu district on Monday. However, no fatalities were reported.

Security forces also claim to have arrested a senior militant commander from Hangu district. Sources said Hafiz Yousaf, a key commander from Orakzai, was arrested in the Lakhti Banda area of Hangu district. (With additional input from AFP)

Published in The Express Tribune, June 29th, 2010.
COMMENTS (1)
Comments are moderated and generally will be posted if they are on-topic and not abusive.
For more information, please see our Comments FAQ