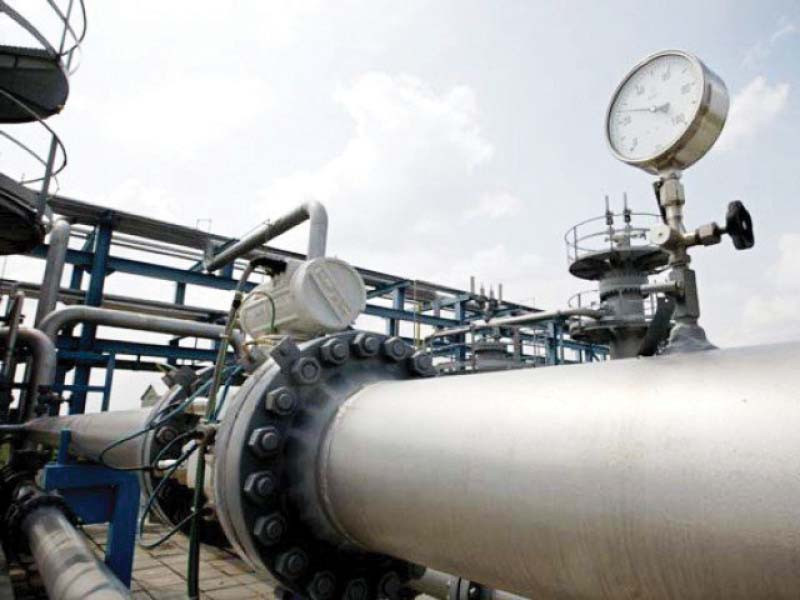 ---
BALOCHISTAN:
The federal government is contemplating a revision of the Unaccounted for Gas (UFG) benchmark for Sui Southern Gas Company (SSGC) as part of efforts to curb losses, particularly in Balochistan, where customers contribute to around 40% of gas losses.
Sources revealed to The Express Tribune that the issue was discussed in a recent meeting of the Economic Coordination Committee (ECC), where the substantial impact of Balochistan on SSGC's UFG was acknowledged. The ECC underscored the need for a holistic approach to address the challenges in Balochistan, especially in light of the proposed increase in gas bills. During the meeting, it was suggested that the matter of revising the UFG benchmark and addressing revenue shortfalls in Balochistan should be taken up with the Oil and Gas Regulatory Authority (OGRA). The Petroleum Division was recommended to engage in consultations with provinces regarding the revised gas tariff, devising a media strategy, and creating public awareness about the tariff adjustments.
Concerns were raised about the consumption ceilings for protected and non-protected consumers, suggesting a reconsideration against the proposed uniform tariff. The ECC highlighted that, under the law, the federal government had 40 days to advise OGRA on gas price revisions. However, this timeframe had passed, and OGRA had not fulfilled its legal duty, necessitating government intervention
A perspective was shared that following global best practices, the regulator (OGRA) should be empowered to set and notify prices after due process, reducing government involvement in pricing matters. Delays in price adjustments have historically had adverse effects on the economy. Considering Pakistan's history of delayed price adjustments and the adverse impact on the economy, the government must not intervene in pricing matters. There are concerns over a significant proposed increase in gas tariffs, particularly affecting domestic consumers. On the other hand, some argue that the suggested price hike is essential to meet the revenue needs of gas companies in the current fiscal year and to tackle the challenges associated with the gas circular debt.
Read: ECC approves Rs100b guarantee for PSO
Captive Power Plants The issue of captive power plants, which receive gas at discounted rates, was also discussed. Inefficient power plants enjoying subsidised gas have caused challenges, and there were discussions about removing incentives for using gas in these plants by aligning the gas price for captives with LNG rates. On the other hand, efficient power plants based in Lahore were not supplied gas and have remained shut for several years. The ECC recalled that the federal cabinet, based on the Cabinet Committee on Energy (CCOE)'s recommendation, had decided in January 2021 to place a moratorium on gas supply to captive power plants. However, legal challenges prevented the implementation of this decision. The Pakistan Tehreek-e-Insaaf (PTI) government had previously expressed the need for an energy efficiency audit of captive power plants in the textile industry, however, the textile millers obtained stay orders against the decision. Meanwhile, they also refused to pay cotton cess despite receiving substantial subsidies