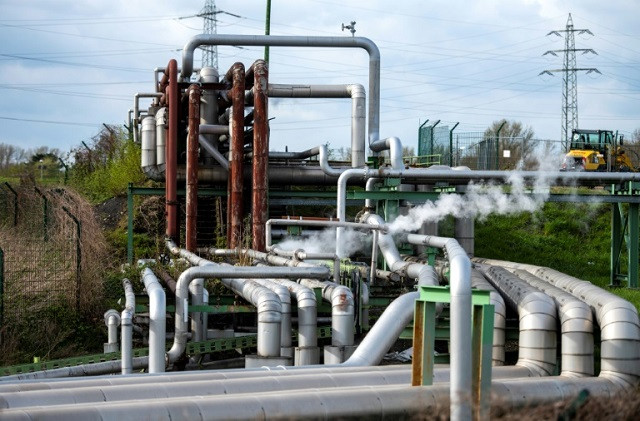 ---
ISLAMBAD:
The Oil and Gas Regulatory Authority (Ogra) and Pakistan Refinery Limited (PRL) have sealed a historic agreement under the Brownfield Refinery Policy for the expansion of oil processing plants. The main objective of the Brownfield Refinery Policy 2023 is to encourage the existing refineries to upgrade, modernise and expand their facilities to produce environmentally friendly fuels as per Euro 5 specifications and to maximise production of petrol and diesel by minimising the production of black fuel, ie furnace oil.
The policy was approved by the Cabinet Committee on Energy on July 8, 2023 and ratified by the federal cabinet on August 8, 2023. Thereafter, the Ministry of Energy (Power Division) notified it on August 17, 2023. Ogra, in its statement, said that in a landmark development aligning with Pakistan's refining policy, Ogra and PRL officially inked a pivotal upgrade agreement on Thursday.
Following extensive deliberations, consultations and a series of meetings with key stakeholders, the agreement marked a significant milestone for the energy sector. "After a marathon of meetings, consultations and deliberations with the stakeholders, the agreement was finalised and we have signed the first one with PRL," stated Ogra Chairman Masroor Khan.
The Brownfield Refinery Policy, a critical component of the national strategic framework, necessitates these agreements to facilitate the existing refineries in advancing their projects towards producing Euro 5-compliant fuels. The implementation of this policy is poised to usher in positive transformations within the oil sector.
Read: PRL clinches long-term oil supply deal with Russia
"We believe that the upgrade projects are of paramount national importance. This agreement with PRL signifies the initiation of a series of strategic partnerships to enhance our refining capabilities and contribute to the production of environmentally friendly fuels," added Khan.
"With the implementation of this policy, the local production of Euro 5-compliant mogas [petrol] and diesel will increase, which will reduce the burden of import and save foreign exchange," he said. The refinery policy's successful implementation is anticipated to bring about a positive and lasting impact on the country's energy landscape.
However, other refineries have refused to press ahead with upgrade plans due to some differences.
Sources told The Express Tribune that refineries like Attock Refinery Limited (ARL), Parco and National Refinery Limited (NRL) had developed differences with the regulator over the draft of the agreement and refused to sign it before the deadline of November 16.
Sources said that the refineries raised concerns over force majeure, deemed duty, tax exemption, arbitration, etc and Ogra had informed the government about those policy concerns.
They pointed out that delay in implementation of the policy would lead to a hefty import bill, environmental pollution and increased maintenance cost of vehicles. Refineries are required to submit a guarantee worth Rs1 billion to avail themselves of the policy incentives for upgrading their plants