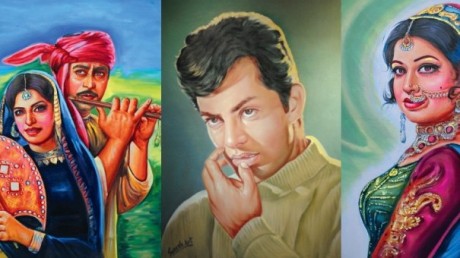 ---
Blame it on the summer temperature or the laziness of Lollywood honchos, but Lahore has barely seen any film activity.

The last Pakistani movie to hit cinemas was Ijaz Bajwa's Channa Suchi Muchi in April and since then not a single producer or director has announced any new ventures. Virsa, an Indo-Pak joint production could not do well at the box office despite receiving support from the Censor Board, cinema owners and the Culture Ministry.

It was expected that the budget would include an allocation for the film industry, but that did not pan out. The two feuding groups of Lollywood (led by Amjad Farzand Ali and Sangeeta respectively) have been silent for the last few months and are avoiding giving any statements to the press.

Sangeeta told The Express Tribune that three of her films are currently under production and will be released soon. Although she did not give specific dates for their release, Sangeeta emphasised that unlike other parties, she was not making false claims and was working hard to bring a little spark to help revive Lollywood.

She also reiterated that the government had promised it would announce funds for a digital lab in Pakistan but as of yet, there is no sign of progress on that front

Sangeeta stated that she has set a deadline until August 14, after which she intends to launch a protest against the government.

When asked why the major players of the film industry started making films first and later sought help from the government, she replied, "I am working on film projects but I cannot give a guarantee for others. If some people want to lead the industry simply by raising slogans to get funds, then I am not responsible for them."

The chairman of the United Film Association of Pakistan, Amjad Farzand Ali repeated his old statement and said that his party did not want to make any 'formula' films. He said that he could list 10 movies which he is planning to work on but he did not want to simply have a list as he would rather make movies of quality.

Film Exhibitors Association Chairman Zoraiz Lashari said that the Censor Board and the Culture Ministry could only assist the producers but it was the producers themselves who would have to come up with new films. He believes that Pakistanis just want to see good films and they do not care if it is a Pakistani or Indian movie.

Published in The Express Tribune, June 29th, 2010.
COMMENTS (2)
Comments are moderated and generally will be posted if they are on-topic and not abusive.
For more information, please see our Comments FAQ