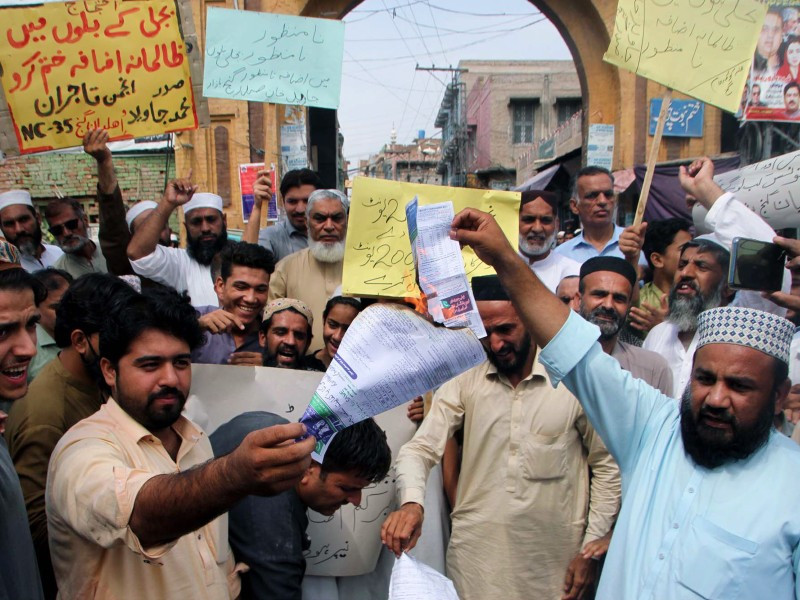 ---
ISLAMABAD:
The caretaker government is likely to provide relief to power consumers using up to 300 units per month with a reduction of Rs3,000 in their electricity bills.
According to government sources on Sunday, the consumers receiving a bill ranging between Rs60,000 to Rs70,000 will likely get a relief of Rs13,000.
The move, the sources said, is in line with the caretaker government's plan to provide relief to those "people who are suffering from inflation and over-inflated bills".
People have taken to the streets in various cities to demand relief from the latest increase in power tariffs amid record inflation in the country. Television footage over the weekend showed people burning the bills and scuffling with officials of power distribution companies.
Read more: Inflated bills: Nation braces for shutter down
The protests began in Karachi on August 17 in response to a Rs4.96 per unit power tariff increase by the National Electric Power Regulatory Authority and since spread across the country. The price hike was agreed with the International Monetary Fund (IMF) earlier this year when the global lender approved a short-term $3 billion bailout package for Pakistan.
The sources said that the caretaker government was in talks regarding provision of relief to the public with the IMF. "The IMF has given a green signal in this regard."