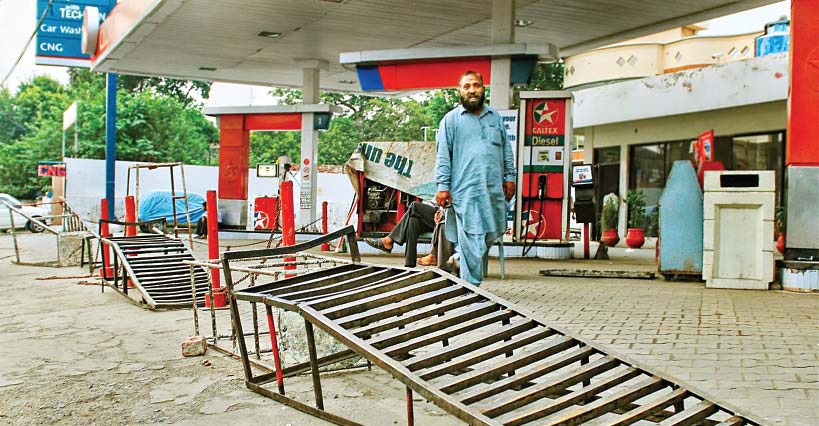 ---
The commuters of Rawalpindi and Islamabad continue to face a long list of problems in the absence of a mass transit system.

Overcharging, improper loading and off-loading of passengers, reckless driving, misbehaviour by transporters, violation of the women's compartment and mid-route breaks have become routine.

While urban planners and government officials across the globe try to explore the possibility of next-generation transportation systems that are both commuter friendly and ecologically responsible, the twin cities have not been successful in this regard.

Many schemes were introduced, but because of stiff resistance by unions and owners of vans in Rawalpindi, could not be turned into a reality.

Most vulnerable in the absence of a proper transportation system are government servants who regularly travel to their offices during peak hours. A lot of people wait for the vehicle to arrive and then chase it to avoid getting late.

Ali Hussain, a government employee, said traffic jams in the twin cities during busy hours are taking place more frequently. "Traffic flow is often disturbed as everyone rushes to secure their seat, resulting in discomfort of others," he added.

Another resident of Rawalpindi, Aqeel said, "The most serious problem is the unscheduled natured of public transport. Drivers stop their vehicles at bus stops for long hours waiting for more passengers, while those already seated get angry over the delay."

A working woman Nosheen said that there are only two seats reserved for the women. "Most of the time, the two reserved seats are booked by a man or policemen," she said.

While talking to The Express Tribune, Syed Asad Raza Kazmi Secretary Regional Transport Authority (RTA) said, "There are only 3,000 public transport vehicles for 3 million people of the two cities. This is not enough to meet the needs of the people."

Even the number of private taxis is more than the public transport vehicles, as over 4,060 taxis are registered in Rawalpindi district only.

According to Islamabad Traffic Police (ITP) officials, the number of traffic instructors who manage the flow of traffic is 600 in Islamabad and 800 in Rawalpindi. SSP Traffic Dr Sultan Azam Temuri said that ITP was making efforts to facilitate commuters."There has been some improvement, however it will require more time," he said.

Published in The Express Tribune, June 28th, 2010.
COMMENTS (3)
Comments are moderated and generally will be posted if they are on-topic and not abusive.
For more information, please see our Comments FAQ