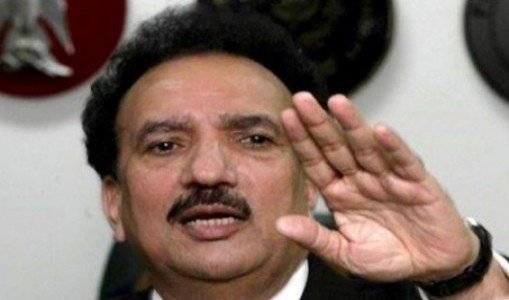 ---
ISLAMABAD: The Interior Minister, Rehman Malik announced cash rewards for any information regarding the whereabouts of missing persons.

Speaking at a meeting with relatives of missing persons on Sunday, Malik announced Rs500,000 for information regarding Masood Janjua, Faisal and Atiq-ur-Rehman, who are among those missing.

He said that 29 out of 275 missing persons have been traced so far and that efforts for the recovery of the rest were also underway.

Atiq-ur-Rehman case

Atiq-ur-Rehman, an Atomic energy employee went missing during the tenure of Pervez Musharraf, who was summoned by the Peshawar High Court's Abbotabad bench with regard to the case.

According to sources, Rehman had been called by the city police on the day of his wedding, after which he went missing.

On My 31st, the Peshawar High Court's Abbotabad bench had ordered the police to immediately confiscate former president Pervez Musharraf's assets and submit a report after procurement of assets in three days.

As part of the proceedings, Advocate Iqbal Khan produced as evidence an extract from Musharraf's book, "In the line of fire" in which the former president stated that the state received $10,000 per person delivered to the US during the ongoing War on Terror.

The Bench upheld the decision of the district and sessions court to seize Musharraf's assets in relation to the former president's non-appearance in court on April 29, regarding the Atiq-ur-Rehman case.

The two member bench also dismissed the petition filed by Musharraf's counsel to revoke the verdict.





COMMENTS (1)
Comments are moderated and generally will be posted if they are on-topic and not abusive.
For more information, please see our Comments FAQ