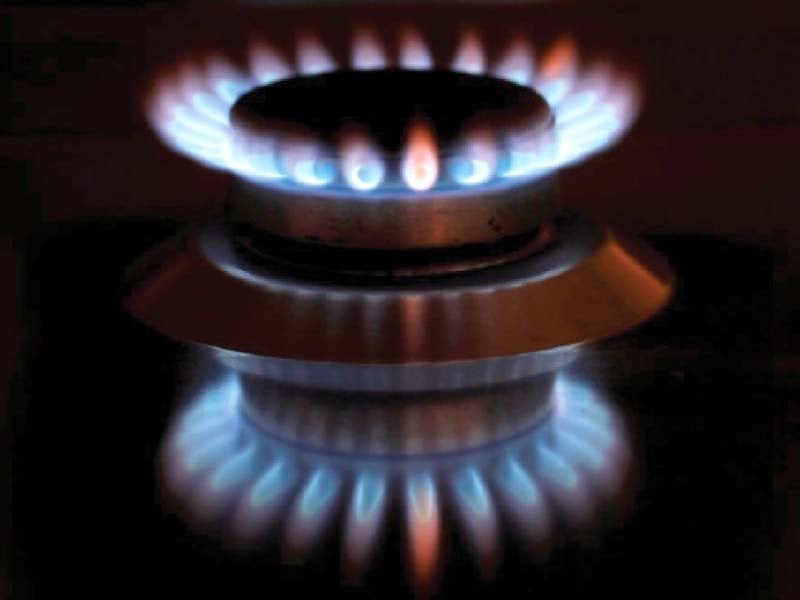 ---
KARACHI:
With the arrival of the holy month of Ramazan, the inflation-battered people of Karachi are now anticipating a cooking crisis with gas shortage expected to continue.
Where most would expect the arrival of Ramazan to be a source of peace for the practising majority, the concurrent shortage of gas has triggered immense worry among the people, who are now frantically searching for alternative options.
"Ramazan holds great significance for us Muslims. How can we observe the holy month when we cannot cook food to keep our fasts and break them," complained Nishat Farooqui, a family head. Farooqui said that she had instructed her sons to look for alternative cooking fuel options to prevent a possible crisis at the times of sunrise and sunset meals of suhoor and iftar.
Agreeing with Farooqui, a local, Faisal Ali revealed that he had already purchased a liquefied petroleum gas (LPG) cylinder to mitigate gas shortage and to have a peaceful Ramazan.
It seems that Ali might not be the only one as, according to Athar, a shopkeeper selling LPG cylinders and stoves. The demand for cylinders has increased manifold in the past couple of weeks since families prefer stocking up on the paraphernalia, in case shops run out by the time Ramazan begins, he said. "Our cylinders are selling fast nowadays," said Athar, with cylinder cost ranging from Rs2000 to Rs3000.
While some like Farooqui and Ali can afford to invest in expensive cooking gas alternatives, others like Razia Bano, a homemaker, shudder at the possibility of an added expenditure.
"Inflation has already left many of us broke," said Bano. "With food in itself becoming increasingly unaffordable, we cannot even imagine spending extra money on cooking fuel," she retorted.
Many shared strategic cooking tips and dining plans to avoid a food crisis due to shortage of gas during the holy month.nts
Homemaker Mehak Tariq advised those involved in meal preparation to work in the kitchen during the earlier hours of the day so that cooked food is available for iftar and sehri. "In case this is not possible, people could try eating out," she suggested.
While the prospect of dining might seem appealing to affluent families, the reality on-ground is that it is elusive, to say the least, for the average salaried citizen.
"Many people turn to tea stalls after Iftar, when gas is not available. But in the past one year, inflation has caused a cup of tea to cost twice as much," said Sufyan, another local. "If the gas crisis continues, it is highly unlikely that we would be able to rejuvenate ourselves by consuming tea after breaking our fast," he said.
While citizens resent the need to turn to costly restaurants for basic beverages, the owners of such establishments see this as an opportunity to capitalise on the inability of people to prepare these items in their own homes. Many hotels have already started investing heavily in LPG cylinders.
"Despite LPG raising our total costs drastically, we have made the compromise since demand for our items would increase in case a gas shortage happens," said Khalid, a shopkeeper.
According to sources privy to information, gas load-shedding has been taking place since the preceding winter months from 10 PM to 6 PM in Karachi, despite the arrival of the summer season.
"Since summer is here and the demand for gas has gone down, why do we still have a gas shortage is hard for me to fathom," protested Farzana Bibi.
As the outcry of the citizens continues, officials from the Sui Southern Gas Company (SSGC) however, report that no updates about the availability of gas during Ramazan have been conveyed to them from the higher authorities.
Published in The Express Tribune, March 22nd, 2023.
COMMENTS
Comments are moderated and generally will be posted if they are on-topic and not abusive.
For more information, please see our Comments FAQ